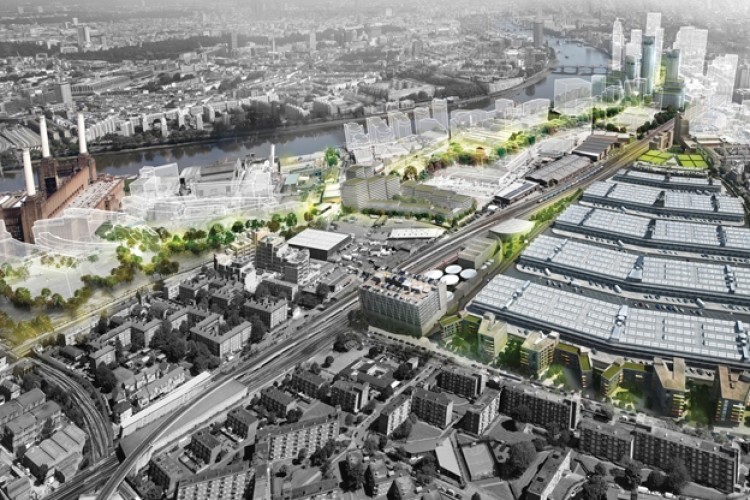 The London Borough of Wandsworth last night approved the plans put forward the Vinci St Modwen (VSM) joint venture and its partner, the Covent Garden Market Authority (CGMA).
The project involves the redevelopment of a 57 acre site. Over the next 10 years, a new 500,000 sq ft market will take shape on 37 acres, while the remaining 20 acres will be developed into three residential neighbourhoods comprising approximately 3,000 new homes, 135,000 sq ft of office space and 100,000 sq ft of retail, leisure and community facilities.
The site is on the south bank of the River Thames between Vauxhall Bridge and Battersea Power Station, where vast swathes of construction is either planned or already under way. (See the October 2014 issue of our magazine for Emma Crates' report on this regeneration programme.)
St Modwen chief executive Bill Oliver said: "Wandsworth Council's decision allows us to contribute to the long-term transformation of London's newest residential and commercial quarter whilst securing the future of New Covent Garden Market by delivering vitally important world-class market facilities. The VSM and CGMA teams have worked closely with the council, local businesses and the local community to ensure that the scheme benefits all stakeholders and we look forward to continuing our work with them to enable a start on site in the first half of 2015."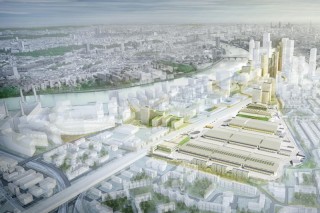 Got a story? Email news@theconstructionindex.co.uk