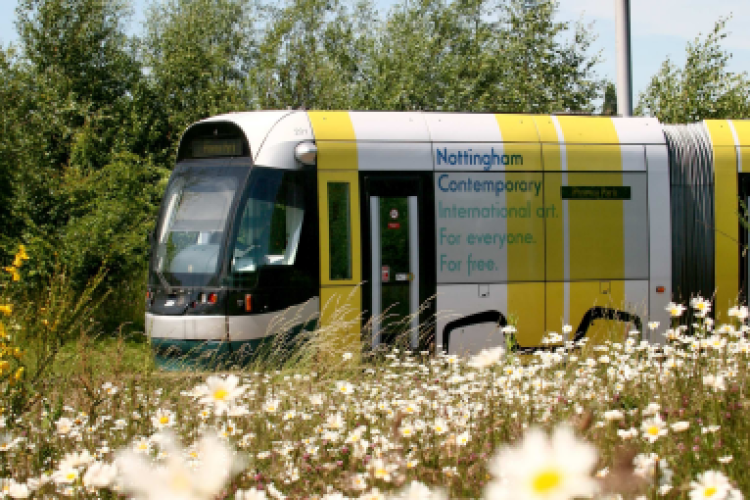 Tramlink Nottingham, a consortium including construction company Vinci, has been awarded the contract to build two new lines and take over operation of the existing line – NET Line One.
Lines Two and Three (NET Phase Two) will take tram services to Clifton via Wilford and Chilwell via Beeston by the end of 2014.
As well as Vinci, the Tramlink Nottingham consortium includes Alstom and tram operating company Keolis and Wellglade (owners of local bus operator Trent Barton). Each has a 12.5% stake, alongside financial investors Meridiam (30%) and OFI Infravia (20%).
NET Phase Two will double the system's length to more than 30km, increase the tram fleet from 15 to 36 and increase the number of tram stops from 23 to 50.
Construction of Lines Two and Three will take place concurrently. Advanced works including utility diversions will start in January/February with the main tramway construction starting in March 2012. Once the tracks are laid and the overhead cables installed, there will be a period of several months in 2014 of testing the trams along the new tracks.

The project will be funded by Nottingham City Council, the government, and through a combination of tram fare revenue and a Private Finance Initiative (PFI) arrangement over the life of the concession. The government is stumping up 66% of the £570m cost and the remaining 34% comes from Nottingham City Council, mainly through a workplace parking levy being charged on employers in the city that provide 11 or more car parking places for employees.
Transport minister Norman Baker said: "I am delighted that we are able to finally approve funding so that construction of Phase Two of the tram system can begin. Line One of the Nottingham tram has proved to be a great success in encouraging people onto public transport. These extensions provide the opportunity to build on that success, and give people in the south of Nottingham quicker, more convenient access to the city centre as well as providing an alternative means of accessing the city centre for people commuting by car.
"They will also help to regenerate sections of the city and support the government's wider growth agenda by providing better access to local jobs, and our environmental priority of cutting carbon by encouraging modal shift."
The tram will contribute to a new transport interchange at Nottingham railway station, which itself is receiving a £67m redevelopment so that people can interchange between trams, trains, cycling, walking, taxis and cars.
Tramlink Nottingham chairman Roger Harrison said: "We are delighted to be working with the city council to help bring to fruition Nottingham's ambitious public transport plans. Our consortium, which includes some of the world's leading companies in the light rail and construction sectors, is excited by the prospect of developing the city's tram network and we are committed to providing an effective and efficient system of which the local community can be proud."
Got a story? Email news@theconstructionindex.co.uk