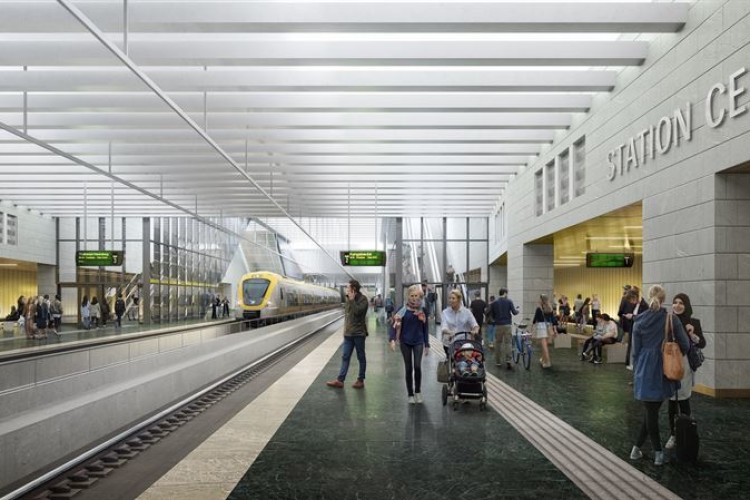 Vinci Energies subsidiary Eitech has signed the contract with NCC Sverige. As well as technical installations at the station, the assignment also includes an underground commuter train station and about 2km of railway tunnel.
NCC had signed its contract in March (link opens in new tab).
Eitech had already been working with NCC and the Swedish Transport under the early contractor involvement (ECI) model. Its work included responsibility for project planning and cost optimisation of the E02 Central Station part of the project. The newly signed contract is the next step in the project, giving Eitech responsibility for coordinating all technical installations, including electrical, pipe, ventilation and control systems. The initial order value amounts to approximately €55m.
The work is for West Link, an 8km-long double -rack railway, including a six-kilometre railway tunnel, underneath the city of Gothenburg. The tunnel will connect commuter rail services to routes that pass through the city, and give rise to three new stations in Gothenburg.
Bernard Latour, managing director of Vinci Energies Europe said: "The involvement of Eitech and particularly with this contract extension in the West Link project, validates our strategy of growth and consolidation in the Scandinavian markets as well as the interest of Eitech acquisition made end of 2017. This success is a perfect illustration of our international development strategy."
Got a story? Email news@theconstructionindex.co.uk