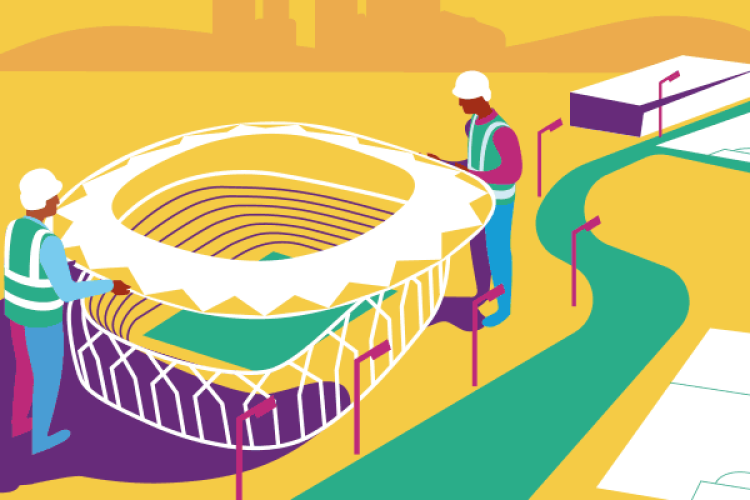 The consortium for the Yamoussoukro stadium in Côte d'Ivoire also includes Egis, Baudin-Chateauneuf and Alcor.
The €72m (£62m) contract covers construction of the main stadium and refurbishment of four nearby training facilities.
Architect SCAU has new stadium, which will seat 20,000 spectators for matches of the Africa Cup of Nations (CAN), which will be hosted by Côte d'Ivoire in 2021. An artificial turf running track will surround the football pitch, complementing jumping and throwing areas.
The works, scheduled to start straightaway, will be completed in June 2020. More than a million hours of work are needed to execute the contract and Sogea-Satom is planning to hire and train over 300 people locally.
Got a story? Email news@theconstructionindex.co.uk