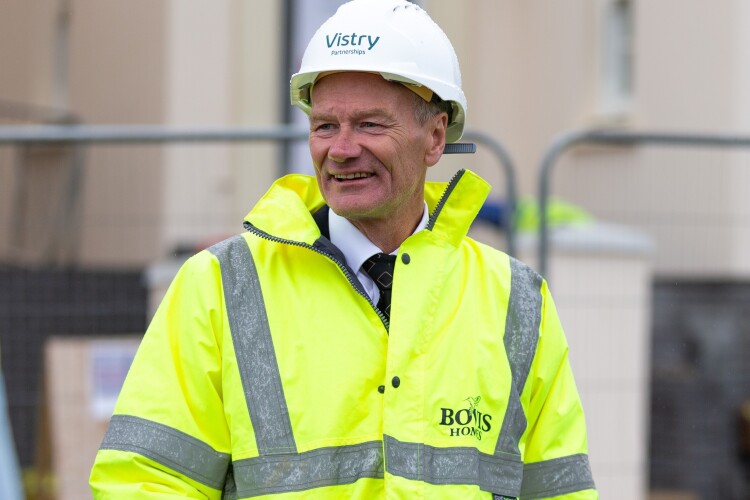 In a trading update today, Vistry said that its results for 2021 would meet expectations, showing a strong rebound from the lockdowns of 2020.
Adjusted profit before tax for the year to December 2201 will reach £345m (2020: £143.9m), in line with previous guidance, with £234m of net cash on the balance sheet (up from £38.0m at the start of the year).
Further profit growth is expected in 2022, the company said, despite the anticipated build cost inflation.
Both the Bovis private house-building and Linden Partnerships business showed strong progress.
Housebuilding completed 6,551 units (2020: 4,652), including joint ventures.  Private units in the year totalled 4,891 (2020: 3,668) with 1,660 (2020: 984) affordable units. Average selling price remained stable at £304k, reflecting the increase in affordable homes as a percentage of total completions.  Private average selling price increased to £355k (2020: £343k) with house price inflation in part offset by changes in product and geographical mix. 

Partnerships' mixed tenure completions were up by 41% to 2,088 units (2020: 1,479) at an average selling price of £229k (2020: £204k). 
Chief executive Greg Fitzgerald said: "I'm delighted with the progress in the year - our Housebuilding and Partnerships businesses are together securing new, high quality development opportunities, while working successfully alongside each other on a number of existing sites.  This successful joint approach is delivering enhanced overall returns."
He added: "We have continued to see some pressure across the supply chain resulting in extended lead times on building materials and inflationary price increases on certain products and skilled labour.  There was some easing towards the end of the year and, working in close partnership with our material suppliers, we continue to actively manage this challenge and are well positioned at the start of the new financial year.  We expect construction output in the first half to be similar to that achieved in H1 21 and overall, expect our build cost inflation to run at c. 5% for 2022, with wage inflation likely to run ahead of materials cost inflation as we progress through the year."
Vistry Group is scheduled to publish its full 2021 financial results on 2nd March.
Got a story? Email news@theconstructionindex.co.uk