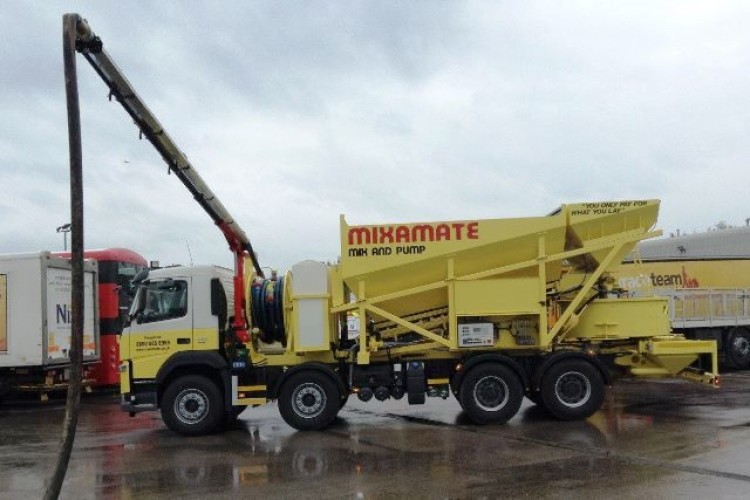 The Batched on Site Association (BSA), a lobby group formed in 2007 to represent the interests of mobile batching plant operators nationwide, says the move risks every single one of the 3,150 jobs directly and indirectly involved in their trade.
Mobile batching plants (MBPs), or volumetrics as they are colloquially known, are operated across the UK by independent operators and large multinational readymix companies.
A volumetric mixer is an HGV that carries the individual materials in separate bins required to make concrete such as cement and sand and mixes them at the customer's site. Historically, through a loophole in regulation, volumetrics have been able to operate under the classification of 'engineering plant', like mobile cranes, and have therefore been able to avoid significant regulations required of HGVs for safety and related purposes. There are much lighter regulatory requirements for engineering plant than for HGVs and conventional truck mixers with rotating drum.
The BSA was established to self-regulate the sector and ward off tougher regulations being imposed by government.
A report published earlier this year by Regeneris Consulting found that the Volumetric sector is worth £210m a year to the UK economy, and creates an estimated 3,150 jobs through direct employment, supply chain, wage expenditure, etc. The sector accounts for approximately 10% of the 21.7 million cubic metres of wet concrete delivered in the UK.


The BSA says that volumetrics require sophisticated on-board machinery and specially designed chassis that have previously been taken into account by the Department for Transport's regulations, allowing MBPs to operate at design weight, which is typically 42 tonnes.
"The Batched on Site Association works in close consultation with the Department for Transport to constantly improve the safety, service, and environmental footprint of the sector," said BSA chairman Chris Smith. "However, we have serious concerns about the government's current consideration to reduce the operating weight of these machines to 32 tonnes. This would significantly reduce capabilities to the point of putting the majority of operators out of business, threatening a £210m sector of the UK economy that has grown even in-spite of the recession, and currently accounts for an estimated 3,150 jobs. We welcome the proposal to improve the safety of the sector by implementing mandatory annual tests and routine inspections, something which the BSA's members have been voluntarily carrying out."
The Batched on Site Association launched its own charter in 2014, aimed at improving greater standards within the industry and including initiatives such as recommending voluntary roadworthiness testing and regular maintenance inspections, and implementing steps to help improve the safety of vulnerable road users, such as requiring BSA members to include underrun bars for the protection of cyclists.
With 700+ volumetric trucks now in operation throughout the UK, the sector represents about 200 UK businesses, of which 75 are members of the BSA, which shares a secretariat with the Heavy Transport Association.
Got a story? Email news@theconstructionindex.co.uk