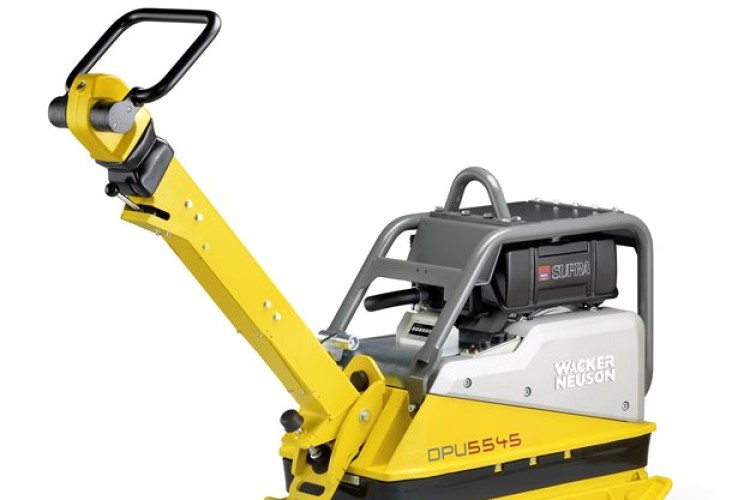 The new centre pole for 300kg to 800kg reversible vibratory plates, or 40kN to 100kN of compaction performance, allows vibration values of less than 1.5m/s² for hand-arm vibrations.  This means that, under EU law relating to hand-arm vibration risks, the operator can now use this equipment for an unlimited period of time, Wacker Neuson says.
With a new damping concept for the centre pole of the reversible vibratory plates, Wacker Neuson has managed to reduce the hand-arm vibrations to a value that allows the operator to work without a time limitation. Since the values are not only below the threshold for hand-arm vibrations of 5m/s², but rather are also well below the trigger value of 2.5m/s², the statutory requirement to document use and instruct employees is also removed.
The diesel-powered vibratory plates DPU 4545, DPU 5545 and DPU 6555 achieve values of less than 1.5m/s². The DPU 4045 lies at just 0.9m/s².
Oliver Kolmar, product manager for reversible vibratory plates at Wacker Neuson, says: "With this new equipment generation, it was important to us to find an optimal balance between manoeuvrability and vibration damping in the centre pole. The new vibratory plates are precisely guided with little effort and at the same time maintain a high level of operating comfort due to the low hand-arm vibrations."

As a part of the revision, Wacker Neuson has made additional improvements to the centre pole. The throttle lever now has an idling position that prevents an accidental turning-off of the machine. The Bowden cable for the engine speed adjustment runs inside the centre pole, protecting it from damage.
Only the centre pole has been changed. The machine and compaction performance is unchanged.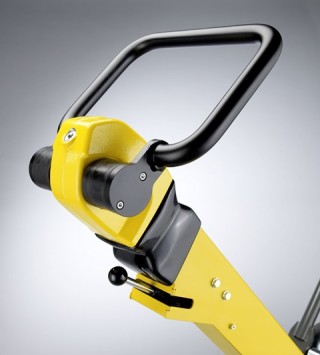 For more information about the risks of hand-arm vibration, HSE guidance can be found at www.hse.gov.uk/vibration/hav/yourhands.htm
Got a story? Email news@theconstructionindex.co.uk