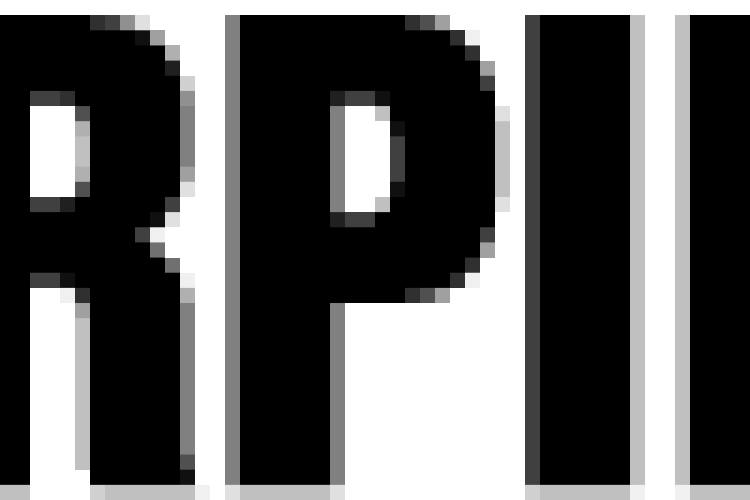 The agreement between the parties is for the design, manufacture, sale and support of Caterpillar mini hydraulic excavators in the under three-ton category.  
The alliance agreement calls for Wacker Neuson to leverage its manufacturing and product development capability to produce Caterpillar mini hydraulic excavators in the under three-ton category at its production plant in Linz, Austria. Caterpillar currently offers three models in this size range. The machines will be produced to Caterpillar's specifications and will be distributed and supported via Caterpillar's global dealer network, with the exception of Japan. All Caterpillar models will be clearly differentiated from comparable Wacker Neuson models in the same product range.
"We know many customers are looking for more options in this size range, and this alliance will give those customers expanded choices to help them grow their business," said Mary Bell, Caterpillar vice president with responsibility for the Building Construction Products Division. "There is also an ideal cultural fit between Caterpillar and Wacker Neuson, as both companies have a strong focus on developing and supporting world class products. Over the years, Wacker Neuson has developed a strong reputation among our Caterpillar dealers, who have become familiar with Wacker Neuson's Light Equipment products, which are available at Cat Rental stores," Bell added.
By concentrating production of select products at Wacker Neuson locations, the two companies will leverage joint economies of scale in the manufacturing process while supplying their respective, complementary sales channels with differentiated, competitive machines.
"We are delighted at the prospect of what promises to be a strategic partnership for both companies as we move forward," explained Dr. Ing. Georg Sick, CEO of Wacker Neuson SE.
Forward-Looking Statements
Certain statements in this press release relate to future events and expectations and, as such, constitute forward-looking statements within the meaning of the Private Securities Litigation Reform Act of 1995. These statements are subject to known and unknown factors that may cause actual results of Caterpillar Inc. to be different from those expressed or implied in the forward-looking statements. Words such as "believe," "estimate," "will be," "will," "would," "expect," "anticipate," "plan," "project," "intend," "could," "should" or other similar words or expressions often identify forward-looking statements. All statements other than statements of historical fact are forward-looking statements, including, without limitation, statements regarding our outlook, projections, forecasts or trend descriptions. These statements do not guarantee future performance, and Caterpillar does not undertake to update its forward-looking statements.
It is important to note that actual results of the company may differ materially from those described or implied in such forward-looking statements based on a number of factors, including, but not limited to: (i) economic volatility in the global economy generally and in capital and credit markets; (ii) Caterpillar's ability to generate cash from operations, secure external funding for operations and manage liquidity needs; (iii) adverse changes in the economic conditions of the industries or markets Caterpillar serves; (iv) government regulations or policies, including those affecting interest rates, liquidity, access to capital and government spending on infrastructure development; (v) commodity price increases and/or limited availability of raw materials and component products, including steel; (vi) compliance costs associated with environmental laws and regulations; (vii) Caterpillar's and Cat Financial's ability to maintain their respective credit ratings, material increases in either company's cost of borrowing or an inability of either company to access capital markets; (viii) financial condition and credit worthiness of Cat Financial's customers; (ix) material adverse changes in our customers' access to liquidity and capital; (x) market acceptance of Caterpillar's products and services; (xi) effects of changes in the competitive environment, which may include decreased market share, lack of acceptance of price increases, and/or negative changes to our geographic and product mix of sales; (xii) Caterpillar's ability to successfully implement Caterpillar Production System or other productivity initiatives; (xiii) international trade and investment policies, such as import quotas, capital controls or tariffs; (xiv) failure of Caterpillar or Cat Financial to comply with financial covenants in their respective credit facilities; (xv) adverse changes in sourcing practices for our dealers or original equipment manufacturers; (xvi) additional tax expense or exposure; (xvii) political and economic risks associated with our global operations, including changes in laws, regulations or government policies, currency restrictions, restrictions on repatriation of earnings, burdensome tariffs or quotas, national and international conflict, including terrorist acts and political and economic instability or civil unrest in the countries in which Caterpillar operates; (xviii) currency fluctuations, particularly increases and decreases in the U.S. dollar against other currencies; (xix) increased payment obligations under our pension plans; (xx) inability to successfully integrate and realize expected benefits from acquisitions; (xxi) significant legal proceedings, claims, lawsuits or investigations; (xxii) imposition of significant costs or restrictions due to the enactment and implementation of health care reform legislation and proposed financial regulation legislation; (xxiii) changes in accounting standards or adoption of new accounting standards; (xxiv) adverse effects of natural disasters; and (xxv) other factors described in more detail under "Item 1A. Risk Factors" in Part I of our Form 10-K filed with the SEC on February 19, 2010 for the year ended December 31, 2009 and in Part II of our Form 10-Q filed with the SEC on May 3, 2010 for the quarter ended March 31, 2010.
Got a story? Email news@theconstructionindex.co.uk