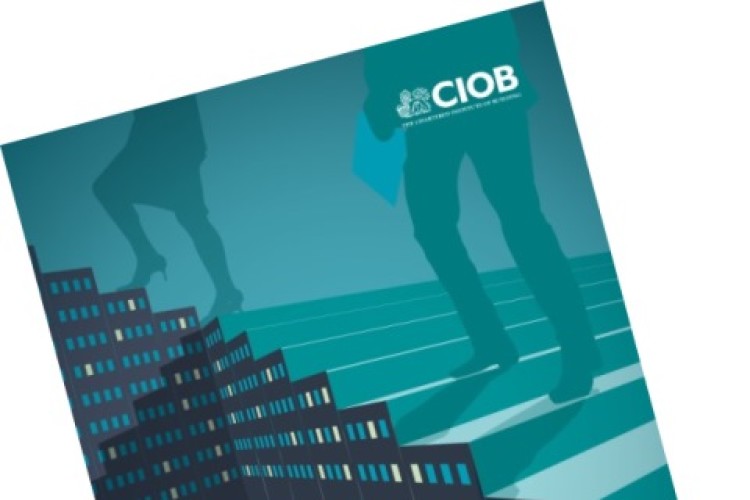 The report from the Chartered Institute of Building (CIOB) highlights the role that construction plays in reversing the declining levels of economic and social mobility in the UK.
Last month the government's Social Mobility Commission highlighted a widening gap between the haves and the have-nots, with it becoming increasingly difficult for the latter to join the ranks of the former.
But the CIOB report says that the construction industry is one of the best routes to success for anyone born without the benefit of a good start.
CIOB president Paul Nash said: "Social mobility is fast becoming one of the defining issues of our time. This report highlights the importance of increasing social mobility and how the construction industry can work to promote greater equality of opportunity for all, particularly in a challenging social and economic environment.

He continued: "I joined the construction industry at 18 as a management trainee with a construction company; I went on to gain a post-graduate qualification through advice from my professional body. I now sit here as president of the CIOB. I never thought I'd be in the position I am today but stories such as mine show the quality of opportunity that exists in construction."
The report, Social Mobility and Construction: Building Routes to Opportunity1, was written by former Construction News journalist Brian Green. It contains a survey of 1,094 working adults, showing how, construction ranks near the top of UK industries for social and economic mobility. And while other industries, such as manufacturing, have shed skilled workers, the construction industry maintains a third of all employment in this occupation group. These skilled trades not only provide social status and solid earnings in themselves, but provide many with an opportunity and a platform for progression within their career, from the trades through to management and professional roles, the author asserts.
1. The report is available at: https://policy.ciob.org/research
Got a story? Email news@theconstructionindex.co.uk