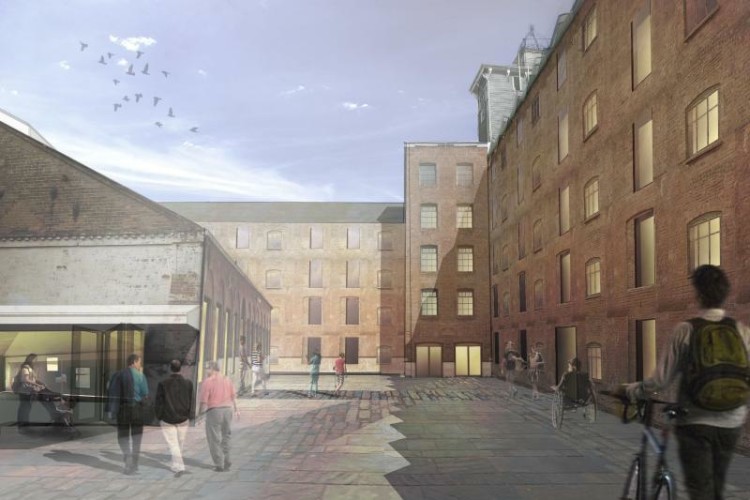 Work is contigent on the success of a £12.8m bid to the Heritage Lottery Fund (HLF). In the meantime, Wates is urging local businesses to express an interest in helping with the work.
Wates has been appointed by Shropshire Council following a competitive tender process and is poised to start work on in September 2013 if the HLF bid is successful.
Between now and September, Wates will work with the project's design team to gain understanding of the project, contribute to the design work, and prepare for the construction phase.Though Wates will be the lead contractor, a proportion of the work at the site will be sub-contracted out and local and small businesses who are interested in being involved redevelopment of the site are being urged to register their details with Wates at flaxmill@webshare.wates.co.ukwhere all enquiries are being scheduled and reviewed.
The bid to HLF has been submitted by Shropshire Council on behalf of the partners behind plans to bring the buildings back to life – Shropshire Council, English Heritage, the Friends of the Flax Mill Maltings, and the Homes & Communities Agency.

This first phase of work aims to restore and bring back into use some of the main historic buildings. These include Main Mill – the world's first iron-framed building - the kiln, the dye and stove house and the office and stables.
The site would be opened up to allow people to visit and learn about its long and interesting history, and space would be provided for business and commercial use.
Andy Hands, business manager for Wates Construction in the Midlands, said: "We are delighted to have been awarded the contract to deliver the careful restoration of the world's oldest iron-framed building – a project to which we have and will continue to apply our extensive expertise in heritage restoration. We are looking forward to starting construction later this year and will spend the coming months in consultation with local sub-contractors to ensure that this is a truly local project for local people."
Got a story? Email news@theconstructionindex.co.uk