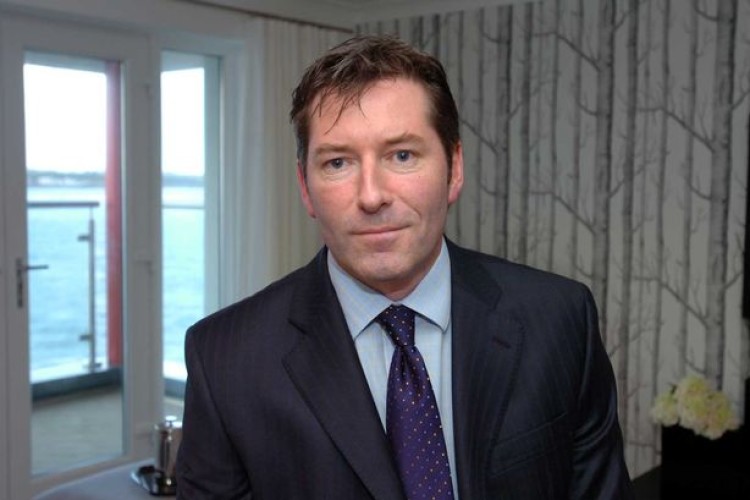 For the year to 30th September 2016 Watkins Jones generated £267.0m in revenue, up 9.3% (2015: £244.2m) and made an operating profit before exceptional costs of £37.9m (2015: £32.5m).
Profit before tax was down substantially to £13.3m (2015: £32.9m) but this was only because of the costs associated with the company's admission to AIM listing in March 2016.
The exceptional £26.6m cost of the initial public offering comprised £6.5m costs associated with the admission to AIM and £20.1m in pay-outs for senior management incentive plans.
Watkin Jones has come to specialise in developing purpose-built student accommodation, and has moved from this more recently into the private rented sector (PRS) market.
Chief executive Mark Watkin Jones said: "This has been a transformational year for the group and we are delighted to report such a strong set of maiden full year results, which have seen positive movements across our key financial metrics. Our student accommodation development business is robust. It is positively underpinned by a buoyant market and our forward sale model provides us with excellent visibility as to future earnings and cash flow. We currently have a development pipeline of 9,469 beds across 27 sites, where we have planning permissions granted for 8,260 beds. Nine of the ten schemes scheduled for completion in FY 2017 have been successfully forward sold and the tenth scheme is in legal negotiations. All schemes are progressing well on site.
"We completed 10 schemes with 3,819 beds during FY 2016 and maintained our 100% record of finishing ahead of the academic year. The group acquired the student accommodation management business, Fresh Student Living, in February 2016. Fresh has continued to grow strongly and now has 12,337 beds under management for FY 2017, compared to 8,310 beds in FY 2016, and is currently contracted to manage 16,431 for FY 2018."

Turning from contractor to developer of schemes appears to have boosted the company's profitability. The gross margin for student accommodation developments during the year was 20.5%, compared to 18.2% the previous year. "The improvement reflects our move to solely developing our own projects and away from lower margin contracting work for other developers," Mark Watkin Jones said.
He continued: "A key event in the financial year was the progression of our first PRS scheme, a 322‑apartment development in Leeds, which we have forward sold to a leading institutional investor. Construction is proceeding to plan, with completion scheduled in the first half of FY 2017. We also launched Five Nine Living to manage PRS schemes, drawing on Fresh's expertise.
"Private residential sales were strong during the year, with 127 sales completed against 69 in FY 2015. We made good progress with releasing cash from low-margin legacy sites."
He added: "Watkin Jones has made a strong start to life as a public company and has demonstrated its ability to grow with good visibility of earnings and significant cash generation. Our prospects are encouraging and our aspiration is to continue to expand in both student accommodation and PRS, while adding to earnings by managing the completed developments. We look forward to the next year with confidence."
Non-executive chairman Grenville Turner quashed any concerns that that the UK's withdrawal from the European Union might impact on the student accommodation market. "Any uncertainty in our markets in the immediate aftermath of the EU referendum result dissipated quickly," he said. "University places remain oversubscribed and as only 7% of students in the UK come from the EU across the higher education sector, we do not believe that Brexit will be a significant issue for the group."
Got a story? Email news@theconstructionindex.co.uk