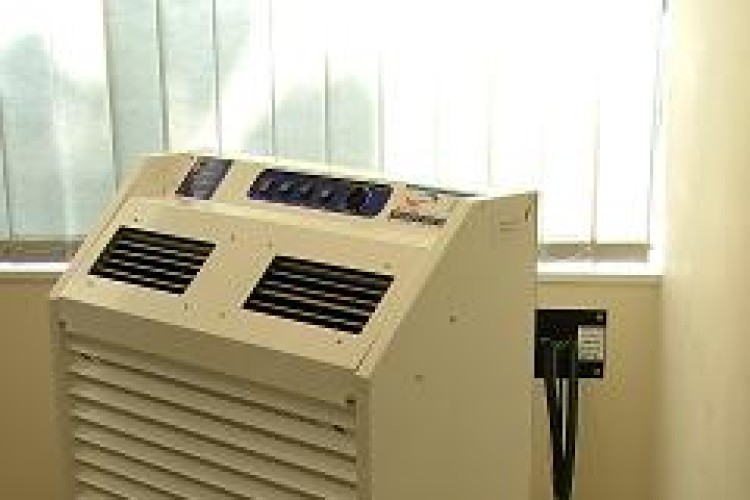 Watkins Hire now offers pre-installation of docking stations for 150 of the heating and cooling systems in its fleet, ranging from large steam boilers to portable air conditioners.  Installed free of charge for the customer as part of an initial audit to survey their potential heating or cooling hire requirements, the equipment-compatible docking stations offered by Watkins Hire means that the customer can have their hire kit up and running as quickly as possible on an as-needed basis.
Explains Nick Campey, national accounts director at Watkins Hire: "Having a docking station in place means that the customer doesn't need to worry about the time it will take to get their hire equipment up and running as all the complex work has already been done and it is literally plug and play.  The SAC 25 portable air conditioning unit is one of our most popular temporary cooling solutions so it made sense to extend the docking station range to this product and we are even going to call it the WDS150, to celebrate the launch of our 150th docking station in our 150th year."
Watkins Hire estimates that the presence of a pre-installed docking station can save the customer up to two days of installation time on larger pieces of kit and reduces installation times to a matter of minutes on smaller items like the SAC 25.
Nick continues: "The SAC 25 is often the equipment of choice when there is an urgent need for fast and flexible cooling, such as in a hospital ward or a server room, for example.  With the launch of the WDS150 our response times will be even quicker and we can now provide a total turnkey solution for the wide-ranging spectrum of heating and cooling systems we supply." 
Got a story? Email news@theconstructionindex.co.uk