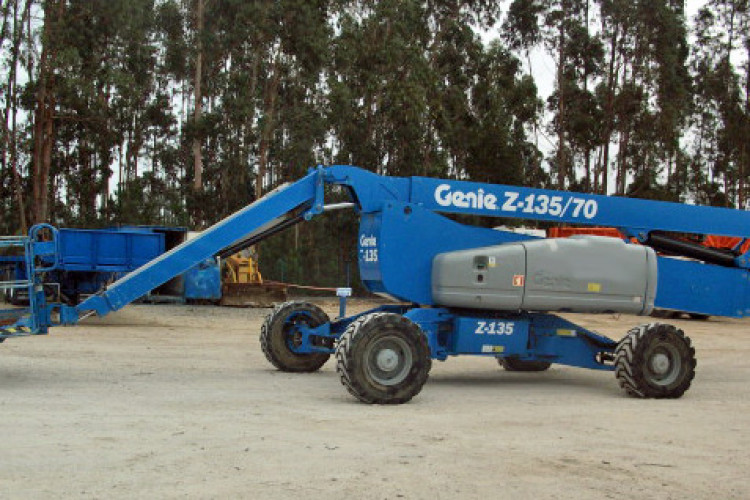 Mr Ledger said that the man who was killed last week while operating a brand new boom lift that tipped over was no novice. The accident happened at Kimberly's Iver depot in west London, which borders the M25 motorway. The basket of the 135ft-high lift came down onto the motorway's hard shoulder.
"The deceased was a highly qualified engineer and with several years' experience working in the sector, and in fact was the depot foreman," Mr Ledger said in a letter to customers.
He added: "We would also confirm that the machine was one of a batch of 13 new Z-135 machines delivered by Genie during the past six weeks.
"Following the incident we immediately took the decision to ground all our Genie Z-135s, pending the outcome of investigations by the Health & Safety Executive.
"We are aware that Genie have subsequently issued assurance on the safety of Z-135s but note that this assurance has been issued without the benefit of interrogating the system data held on the machine in question.
"At this stage, the outcome of the HSE investigation is not yet known and in our view no conclusions can be drawn regarding the reasons for the incident. In our opinion the only safe and responsible course of action is to re-affirm the grounding of all our Genie Z-135s until further notice."
Got a story? Email news@theconstructionindex.co.uk