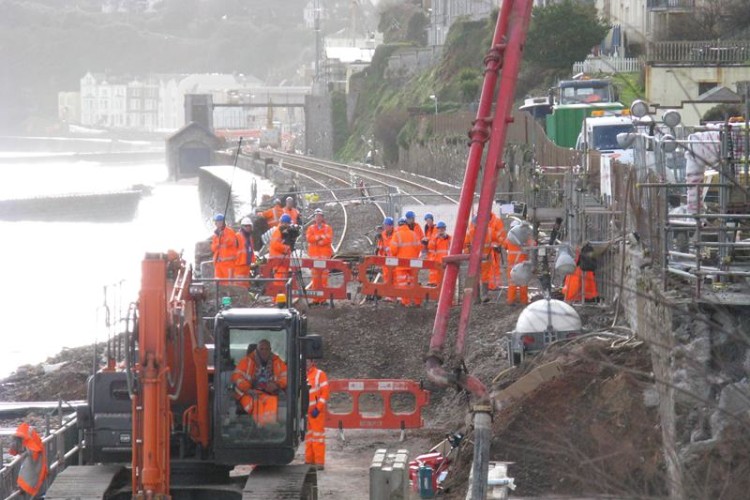 Among the projects during the period was the repair of a washed-away railway line in Dawlish.
Renew's group revenue for the six months to 31 March 2014 was up 48% to £225.8m (2013 H1: £152.4m). Adjusted pre-tax profit was £7.6m, up 65% from £4.6m for the same period last year.
Engineering services revenue was up 53% to £169.2m (2013 H1: £110.4m) and operating profit in that division, before amortisation, was up 59% to £7.8m (2013 H1: £4.9m).
Specialist Building maintained its operating profit at £1.0m (2013: £1.0m) on increased revenue of £56.6m (2013: £42.0m).


The order book at 31 March 2014 was £427m (2013: £361m), an increase of 18%. The engineering services order book grew by 17% to £306m (2013: £261m).
Renew provides emergency response services across all 10 Network Rail routes and was much in demand during the winter. Emergency works included the high profile repairs to the Great Western Mainline railway infrastructure at Dawlish in Devon following storm damage. Chief executive Brian May said: "The work was completed on time and the line re-opened on schedule. That project plus other emergency works have resulted in our Rail business experiencing higher levels of activity than are likely to be recorded in the second half of the financial year."
The wet winter also saw an increase in flood protection and alleviation schemes for Renew.
Nuclear work is also a strong source of work for the company. It is the largest mechanical and electrical contractor at Sellafield. "Work under the current Multi Discipline Site Works framework, which commenced in April 2013, has seen an increase in activity over the period and provides good visibility of future opportunities," Mr May said. The framework is expected to deliver up to £280m of work over the next over four years, he added.
Got a story? Email news@theconstructionindex.co.uk