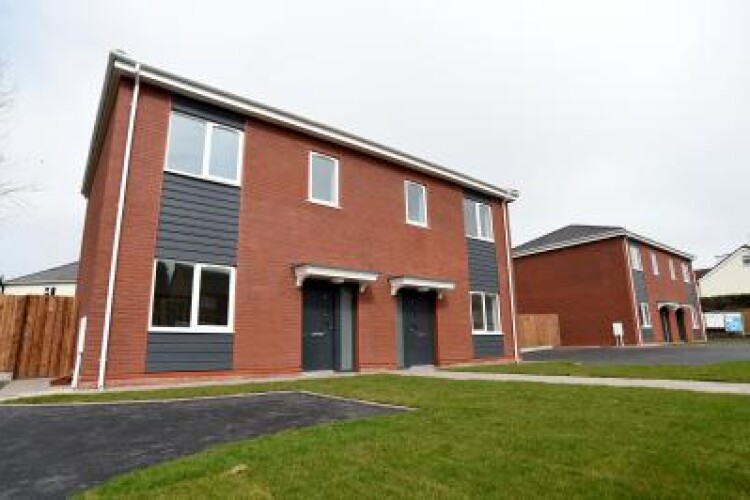 Wolverhampton Council's cabinet meets next Wednesday (19th January) to approve plans to fund housing development schemes across the city.
The capital programme for 2022/2023 to 2026/27 includes: £118.7m for new-build development; £42.6m for estate remodelling; £50.4m to complete the refurbishment of the Heath Town estate; and £79.8m for improvements to high-rise estates such as fire safety, infrastructure replacement, retrofitting of sprinklers and external works.
The housing revenue account business plan also includes £4.5m for the refurbishment of Bond House, a council-owned commercial building in the city centre that will be converted into 34 units for rough sleepers.
Councillor Bhupinder Gakhal, cabinet member for city assets and housing, said: "This report demonstrates the Council's continued commitment to balancing the provision of new homes for rent, while continuing to invest in better and safer homes programmes for the existing housing and improving and redeveloping housing estates across the city.
"We have major plans on site or planned across Wolverhampton, providing great places to live and building communities where everyone has the chance to benefit from new opportunities.


"The housing revenue account business plan outlines hundreds of millions of pounds over the next five years and it will be monitored quarterly and reviewed annually to ensure the plan remains robust and we deliver on the proposals."
New housing development is already under way at Heath Town estate, with more than 200 homes planned. Other small sites across the city are also being identified for council homes, in addition to the build programme of the council's housing development company, WV Living.
The refurbishment programme at Heath Town estate, managed by Wolverhampton Homes, entered its second phase in September. This will see the improvement of eight tower blocks, with sprinklers, a new energy centre and more efficient heating systems.
High-rise blocks across the city will see the installation of external wall insulation, upgrades to balconies and windows, the renewal of mechanical and electrical infrastructure, improvements to fire safety and the retrofitting of sprinklers.
Got a story? Email news@theconstructionindex.co.uk