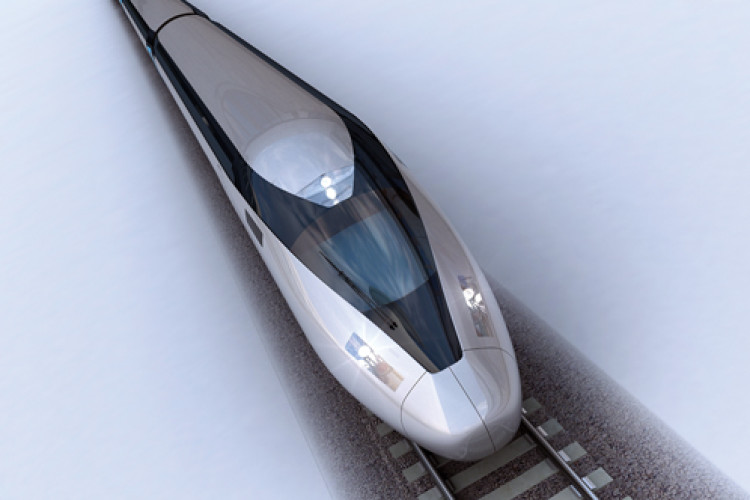 The chancellor of the exchequer chose to launch the publication of the pre-qualification questionnaire (PQQ) for the new London-Birmingham high speed rail line during an official visit to China this week. [See previous report here.]
He also announced a new 'HS2 partnering day' between British and Chinese firms to explore joining up on bids for contracts.
However, international joint ventures have already been formed to bid for contracts and in some cases have been working for more than a year on their preparations. As far as the £11.8bn main works packages now being put out are concerned, it seems late in the day for Chinese contractors to start getting on board, unless they plan wholesale acquisition of West European contractors.
With this in mind, the chancellor's invitation to Chinese construction companies is being seen by UK contractors as merely a political manoeuvre since what he really wants is Chinese money rather than Chinese engineering, even though the Chinese have acquired significant expertise in designing and building high speed railways in recent years.
Association for Consultancy & Engineering chief executive Nelson Ogunshakin said that while it was good news that HS2 was moving forward, the push for Chinese money should not be allowed to compromise the best interests of the UK construction industry. "We would emphasise to the Chancellor the strategically significant nature of this project and, in his rush to secure foreign investment, he risks undermining the ability of UK firms to benefit from the work," Dr Ogunshakin said.

"We must ensure that UK engineering companies do not miss out on what would be an outstanding opportunity to develop the skills of its workforce, increase their expertise, and export what they have learnt to the global market. This will be more difficult to accomplish if a deal was struck to tie foreign investment to the delivery of the project."
Dr Ogunshakin said: "ACE members have been instrumental in the development of this project to ensure its financial and environmental viability, and will hopefully continue have a fundamental role."
Lawyer Jon Hart, infrastructure partner at Pinsent Masons, said there may even be legal obstacles to Chinese bidders. "As the UK government opens the bidding process for HS2 to Chinese contractors, EU procurement regulation requirements could be a barrier for the Chinese.  Chinese companies will need complete transparency and certainty when it comes to policy decisions around infrastructure, including the planning process and labour market regulations."
He added: "If the UK government's thinking is about encouraging finance from Chinese investors then it may be helpful to see more clarity and detail as to the timing and forming such an opportunity might take. However, if this is a reference to participation in the construction works, then clearly for Chinese contractors there will be a need to prepare and be ready to address the particular legal requirements of the tendering process."
Got a story? Email news@theconstructionindex.co.uk