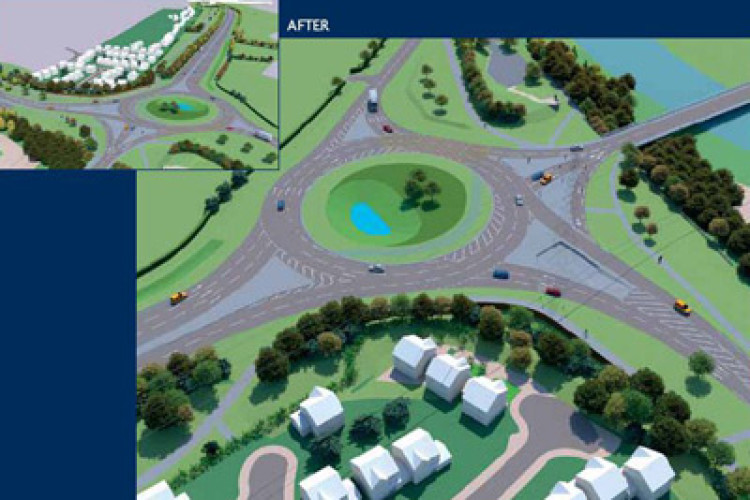 The project is the third phase of improvements to the Southern Link Road (A4440) in Worcester.
Phase two began in spring 2014, with contractor Alun Griffiths is increasing capacity and upgrading the Ketch roundabout and dualling carriageway towards Norton roundabout. This £8m contract is expected to take 2 months to complete.
It has yet to appoint a contractor for the next phase.
Phase three includes dualling the entire length of the A4440 between the Whittington junction and the new Ketch roundabout currently under construction. The Norton roundabout will also be improved and a new rail bridge constructed. Improvements and upgrades to the
The Southern Link Road was built in the 1980s and approximately 30,000 vehicles use the route each weekday. Traffic modelling predicts that in just 12 years doing nothing would result in a 30% in journey times and 12% increase in travel distances around Worcester, the county council said.
It said that work could begin on phase three by spring 2015, in which case construction works could be finished by early 2018.
The council's cabinet has also authorised exploratory work necessary to progress phase four, which would dual the final section between the Ketch and Powick, including Carrington Bridge.
Got a story? Email news@theconstructionindex.co.uk