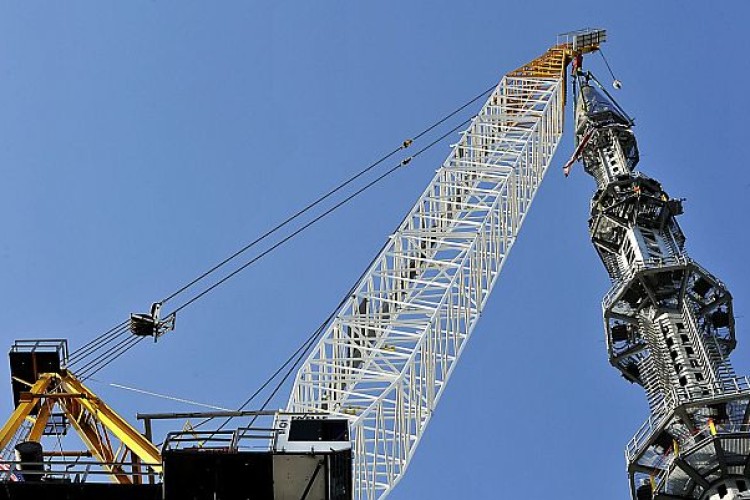 Dozens of construction workers perched atop One World Trade Center and applauded as crews installed the final two sections of the 124m steel spire.
The final two pieces were lifted from a temporary work platform on the roof of One WTC and attached to the previously installed 16 sections of spire to bring it to the final 541m height, equivalent to 1,776 feet, in reference to the year of American independence. For comparison, London's Shard is 309.6m tall.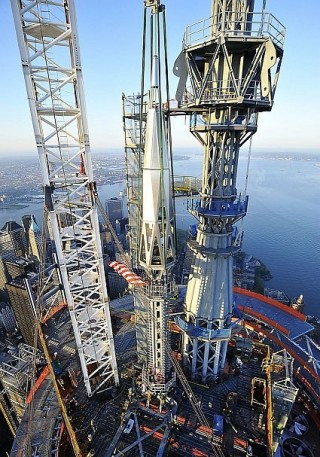 "Today is a proud moment for our city and state as we crown the top of One World Trade Center," said governor Andrew Cuomo. "This milestone at the World Trade Center site symbolizes the resurgence and resilience of our state and our nation. I want to personally thank the men and women who have worked tirelessly over the years to make today a reality and remember those who lost their lives nearly 12 years ago when the World Trade Center towers fell."

"Thanks to the hard work of thousands of construction workers throughout the region we have filled the void left in the Manhattan skyline," said governor Chris Christie. "Today's achievement is a fitting tribute to the sacrifices made by so many brave and innocent souls nearly 12 years ago – including first responders like the 37 PAPD officers who lost their lives while heroically responding to the attacks on our nation. More work remains to be done, but today we pause to celebrate this triumph of the American spirit."
"Today marks a truly momentous occasion for the Port Authority and for the people of the region and the United States," said Port Authority chairman David Samson. "Beyond its state-of-the-art design and record-setting heights, One World Trade Center stands as a national symbol of hope and strength in the face of tragedy, and today we pay tribute to the thousands of men and women whose skill and dedication have made this milestone possible."
The building is 104 stories tall. An observation deck will occupy floors 100-102.
Got a story? Email news@theconstructionindex.co.uk