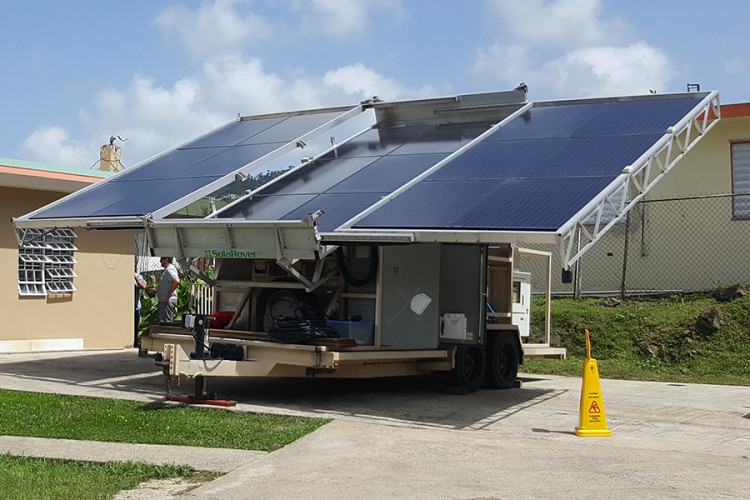 The acquisition of Berger Group Holdings will add 5,000 people to WSP's workforce, predominantly increasing its United States footprint but also broadening the group's presence in Europe - mainly Spain and France – as well as the Middle East and Latin America.
US operations represent approximately 70% of Louis Berger's 2018 net revenues. Its US portfolio includes landmarks such as the Lincoln Memorial Reflecting Pool, the Statue of Liberty, the George Washington Bridge and the World Trade Center. Most recently it has been providing emergency management services for temporary power in Puerto Rico since Hurricane Maria. It was also selected, as part of a joint venture, to provide project management services to build Doha's first metro and supervise construction of three World Cup stadiums ahead of the FIFA 2022 World Cup.
 "We are pleased by the opportunity to have Louis Berger join WSP. The company is recognized for its expertise in sectors and services that WSP had targeted for growth, including water, environment (including emergency management) and transportation (including ports and marine), as well as master planning," said Alexandre L'Heureux, president and chief executive officer of WSP. "This acquisition will also enable us to increase our presence in geographies we have previously targeted for growth, such as Continental Europe. Lastly, it will increase our exposure to the US Federal sector since Louis Berger has developed expertise and built experience in governmental contracts, including federal military and economic and institutional development. We will focus on integrating US operations and other regions that have proven to be drivers of growth, while pursuing the international restructuring Louis Berger had started."


Bringing Louis Berger into WSP will generate approximately US$480m in annual net revenues and US$45 million in normalized earnings before interest, taxes, depreciation and amortization (EBITDA). Approximately US$15m in recurring cost synergies expected to be delivered within a year after the closing date. WSP expects to incur approximately US$50m in one-time integration and restructuring costs.
Louis Berger chief executive officer Jim Stamatis said: "I am very pleased about the prospect of joining WSP, as our values and strategies are aligned and our operations are complementary. This will create new opportunities for our employees and clients. WSP and Louis Berger are known to each other as we have pursued and won many projects together and as a result, we feel very comfortable in the strategic and cultural fit as we join together."
Got a story? Email news@theconstructionindex.co.uk