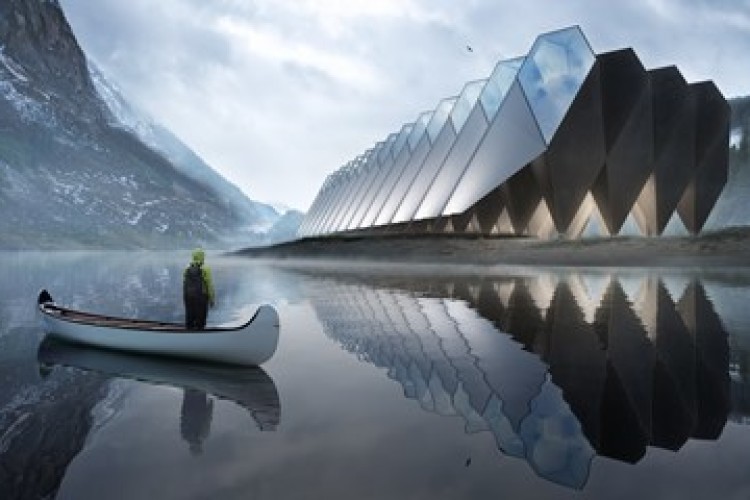 The newly created Design Studio has unveiled the plan conceived by architecture practice Innovation Imperative for a hotel will featuring about 42 suites in modular pods, as well as space for art and design exhibitions and fairs. A team of engineers at WSP is providing multi-disciplinary engineering consultancy services on the Tetra Hotel providing a proof of concept study.
The design is an extension of Innovation Imperative's previous project, the Tetra Shed modular office pod. The idea is for the hotel will be located in a "geographically stunning location", with  a carbon-neutral structure built that has sustainable agriculture and forest management at its core. Current locations under consideration include Cape Verde, Norway, Canada, New Zealand, Spain, Portugal, Andorra, Hungary and the UK. The first hotel location is to be revealed this summer with others to come.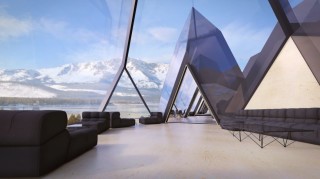 Each 19m-high pod will feature multiple floors with the top storing a large bed set under a skylight while a shower will be located just below it. A third platform will feature a couch for entertaining, and just beneath it at the bottom of the pod there will be a secluded working area with a full desk. The hotel will also include bars, restaurants, spaces for markets, exhibitions and fairs.
With sustainability at its core, Tetra Hotel has been engineered to be as low energy as possible with a view of making the building completely off grid and independent. As advised by WSP, the hotel will use local sea water for cooling and solar thermal panels for hot water heating among other green technologies. During the construction phase, the pods will be prefabricated and assembled on-site for speed of delivery and use the local rock as foundation for minimum environmental impact.
Ross Harvey, technical director and project director, said: "Tetra Hotel and WSP are combining their creative powers on an exciting project that aims to create iconic architecture in stunning locations globally. WSP's multi-disciplinary Design Studio initiative is undertaking a proof of concept study to enable early-stage client discussions. The solutions being investigated are founded on sustainability, renewable energy and achieving minimal environmental impact. WSP is proud to be involved in this project and looks forward to its future success."
Got a story? Email news@theconstructionindex.co.uk