Ultigrip resurfacing was used by Highways England contracting joint venture A-one+ on a section close to Bramham roundabout on the A64 where additional grip was required. It formed part of a £2.3m scheme to resurface a total of 97,610 m2 of the road between Bramham roundabout and Askham Bryan.
It is anticipated that the material will reduce future maintenance needs as well as improve road safety.
According to Tarmac's 2016 brochure: "Bauxite aggregate and a durable clear binder combine to give a tough, textured finish and long term skid resistance, even on heavily trafficked sites."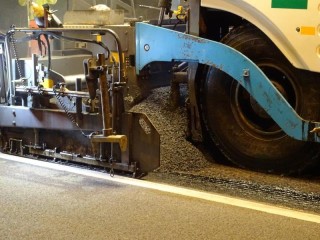 Tarmac Contracting commercial director Nick Shires said: "Working collaboratively with A-one+ and Highways England the use of Ultigrip helped to drive improved productivity on the A64 project. In addition to lasting typically three times longer than similar surfaces, Ultigrip can be laid in a single pass. This means that teams do not need to spend as long on site, making the works more efficient and minimising disruption to the public."
Tarmac Contracting has also used its Ultigrip previously on: the A628 Woodhead Pass project (also for A-one+), a section of the A52 between Nottingham and Grantham, and on the M876 junction one sliproad at Bonnybridge, for Amey.

A-one+ Area 12 general manager Brian Statham said: "We were looking for ways to improve safety for drivers especially at busy junctions and on slip roads. Working with our supply partner Tarmac we developed the innovative Ultigrip as a design solution to give tough textured finish and long-term skid resistance.
"Ultigrip requires less maintenance which means fewer closures, it is good for our road workers and our customers as well as creating savings for the taxpayer by reducing whole life costs. And, the improved surface grip makes for a better, safer journey."
For the science behind Ultigrip, see our previous article Get a grip.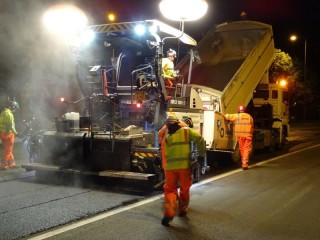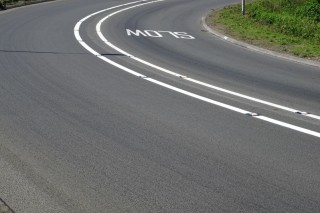 Got a story? Email news@theconstructionindex.co.uk