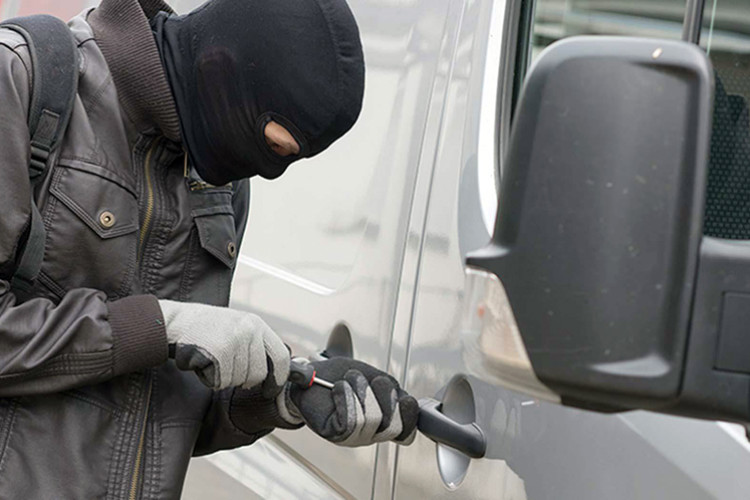 Theft is a curse that can strike a business at any time. Any tradesman who has lost the tools of his trade to the thieves knows just how devastating it can be – and that the effects go well beyond the initial financial cost.  
Tool theft and the damage thieves cause have the potential to put tradespeople out of action for weeks as vans are repaired and tools are replaced.
Work is delayed, relationships with clients are soured and reputations harmed. Add to this the emotional anxiety and stress many victims suffer and it is clear that tool theft is a crime that affects both professional and personal lives.
For a long time, tool theft has been regarded almost as an occupational hazard – as witnessed by the ubiquitous presence in most white vans of a "no tools left in this vehicle overnight" sticker.
But the theft of tools from unattended vehicles is a growing problem, despite the concerted efforts of the industry to stamp it out. Tool theft has made national and regional headlines this year and, importantly, many of these stories have explored the human side of these crimes, helping to reinforce the fact that there are real people and real livelihoods behind the statistics.
The most promising development has been amongst tradespeople themselves: we've seen them take real action to try to work towards reducing tool theft, with rallies, petitions, and protests popping up across the country. All of these factors are crucial in bringing this problem to light.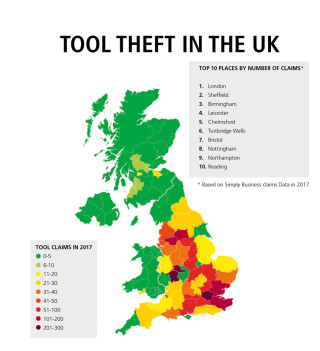 This isn't a niche concern, or something that only happens to a handful of small businesses. The size of the problem is growing. Insurers have seen this first-hand, with a significant rise in tool theft claims in the past few years. Just as worryingly, the thefts themselves are becoming more damaging and more expensive.
Between 2012 and 2016 there was a 30% growth in the number of thefts, and a 40% growth in the average value of insurance claims from those thefts. Between 2016 and 2017 there were 22,749 reported thefts – the equivalent of a van being broken into every 23 minutes.
In the past year, while the number of thefts fell for the first time, we noticed the values of the thefts were 15% higher, now averaging £1,692. Thieves are getting smarter, and targeting higher-value goods, leaving tradesmen at a greater loss.
Thieves use a wide range of methods to steal from locked vehicles – ranging from brute force, such as the so-called "peel and steal" method, whereby they use their knees to leverage open doors, to the use of sophisticate electronic devices. All appear to be on the increase, with a steady rise in "peel and steal" offences and, this year, a significant increase in the use of electronic key fobs and skeleton keys bought over the internet – often for next to nothing.
These key fobs allow thieves to steal from vans in broad daylight without arousing suspicion. It's a sophisticated technique that makes prevention even harder than ever before.
Insurance broker Simply Business has looked at the tool theft hot spots around the country and, unsurprisingly, London tops the list. But perhaps unexpectedly for relatively small urban centres, Chelmsford, Tunbridge Wells and Reading all made the top ten list of places for tool thefts.
The scale of the problem is well illustrated when you consider that 10% of Simply Business customers in Tunbridge Wells made a claim last year.
As the tool theft epidemic grows, some tradespeople have taken action in public, protesting to demand support and to get the public's attention. Earlier this year, for example, 150 vans drove in a convoy into Plymouth in a protest designed to raise awareness of the issue.
A similar protest took place in Surrey to draw attention to the problem and put pressure on the police. One online petition started by a carpenter demanding harsher penalties for thieves currently has 30,000 signatures.

Of course, tool theft is not just a problem for the individuals affected – it needs the wider community's attention as well. But perhaps most importantly, tradespeople need government support both to protect tools and to discourage potential thieves.
On a national level, new laws are certainly an avenue to explore – they have proved themselves effective for the industry in the past. For example, the Scrap Metal Dealers Act of 2013 led to a fall in scrap metal theft by three quarters in just four years.
But community action is important too, and on a local level people also need to be encouraged to be warier of buying cheap, second-hand tools as they may be stolen. Doing this should help cut the demand for stolen tools and weaken the incentive for tool thieves in what is currently a lucrative market.
The industry's big players also have a part to play – tool theft affects larger firms as well as sole traders. Their tools can be equally at risk, and these firms are also often reliant on tradesmen as subcontractors and partners in larger projects.
Recent media attention has helped to raise the profile of the issue and spotlight its effects – but there's more to be done. Sole traders and small business owners are a big part of the puzzle, but they can't do this alone. They need support – from the police, the insurance industry and the wider community.
• David Summers is UK chief executive of specialist online insurance broker Simply Business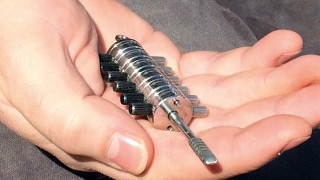 Beating the thieves
Combating tool theft has to begin with business owners themselves. There are some simple steps you can take in order to help protect yourself:
• Make sure you remove tools from vans overnight, where at all possible. During the day, tradesmen can also use padlocks and other internal locks to make tools as difficult to remove from the van as possible.
• Think carefully about where your van is parked. Parking in busy and well-lit areas or in sight of CCTV cameras should help to deter thieves. Additionally, parking your van with the side or rear doors against railings or a wall will make it harder for thieves to carry out the traditional "peel and steal" technique of prising open van doors.
• Do what you can to make your property identifiable. Take a note of serial numbers or use permanent marker, paint, or ultra-violet pens to make identification marks. This means the owner can be recognised if the tools are recovered.
• Consider adding tools cover to your business insurance policy. It can help pay for the cost of replacing your tools should they be stolen. You should also check your policy wording to find out exactly what's covered, what the limits and excesses are, and if there are any conditions.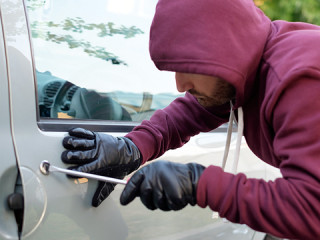 This article was first published in the November 2018 issue of The Construction Index magazine
UK readers can have their own copy of the magazine, in real paper, posted through their letterbox each month by taking out an annual subscription for just £50 a year. Click for details.
Got a story? Email news@theconstructionindex.co.uk