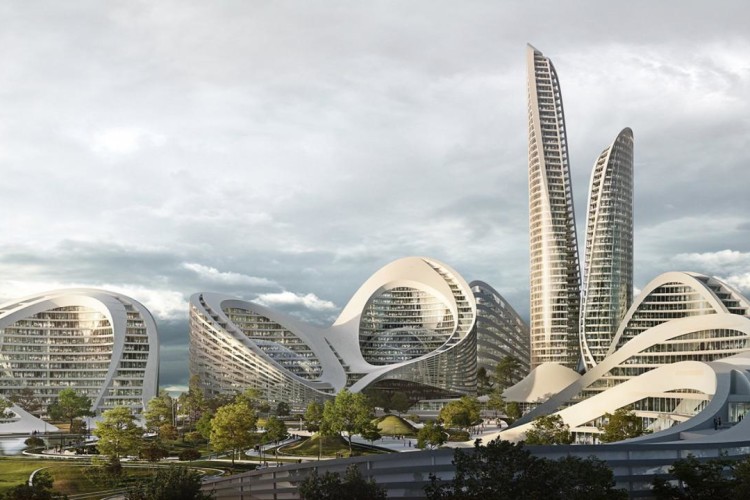 The jury of the invited competition also selected two further teams to develop the project: Nikken Sekkei (Japan) with UNK Project (Russia); and Archea Associati (Italy) with ABD Architects (Russia).
Developer JSC Rublyovo-Arkhangelskoye will continue to work with the selected consortiums to develop the design and construct the new neighbourhood.
In total, four million square metres of new buildings will be developed in Rublyovo-Arkhangelskoye over 460 hectares to the west of Moscow. Rublyovo-Arkhangelskoye is intended to become a global benchmark for smart, sustainable cities. The development will be supported by the EDF Group's platform for 3D simulations of energy and urban scenarios. The aim is to optimise the consumption and production of sustainable local energy sources while integrating new technologies, services and infrastructure to increase connectivity and efficiencies.
Rublyovo-Arkhangelskoye will include new homes for 66,500 residents in addition to new schools, medical clinics, transport infrastructure and shopping districts, as well as new civic and cultural institutions. The neighbourhood will also accommodate 800,000m2 of office space for Moscow's financial, consulting, legal and auditing sectors.

Zaha Hadid Architects' proposal for Rublyovo-Arkhangelskoye is a phased development designed to enhance residents' interactions with each other, with nature and with new technologies. The design is founded on research and studies that conclude people's well-being and happiness increases from greater interaction with their local community. The design creates a diverse ecology of spaces for living, working, education or leisure that encourage engagement and communication.
Christos Passas, project director at Zaha Hadid Architects, said: "Working with specialist teams in Russia and Europe, we developed a people-centric design for a smart interconnected city that brings people together not only through innovative technology but also through organising the public realm; building a community that integrates the natural aspects of the site with principles of openness and inclusivity in high-quality architecture suited for the 21st century."
A third of the neighbourhood will be parklands and forest bordering the Moscow River with a 30-hectare lake at its centre. A new 19km metro line is scheduled to begin construction in 2020 to connect Rublyovo-Arkhangelskoye with an interchange station on Moscow's Metro system.
Got a story? Email news@theconstructionindex.co.uk