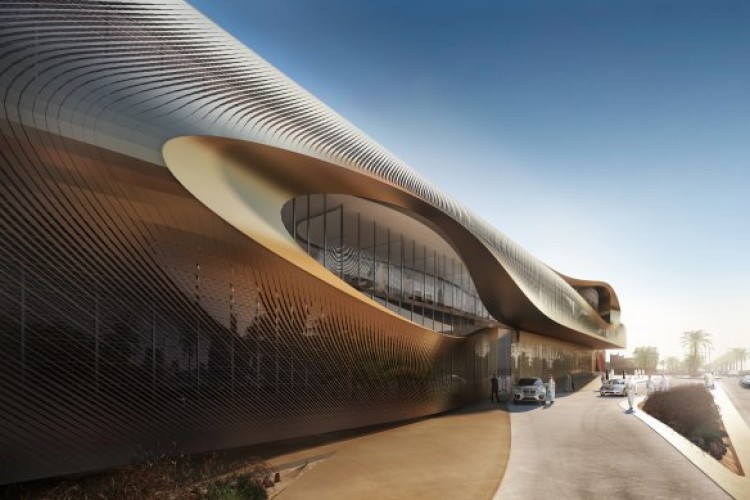 The competition for the 8,780m² head office of the Heritage Museum began in 2015. The centre is integral to the on-going works to preserve Diriyah's UNESCO-listed world heritage site, continuing the restoration programmes throughout the 120km Wadi Hanifah valley.
The Urban Heritage Administration Centre incorporates a permanent exhibition gallery, library, lecture hall and educational spaces for all age groups as well as establishing a scientific institution for conducting field research and documentation of the many archaeological sites in Diriyah.

The centre's design is intended to engage with its geographical and cultural context. Interaction between man and nature has defined the oasis within the Wadi Hanifah valley at Diriyah and has guided the design's development, said ZHA. "The waters of this rich and habitable oasis lie within the vast expanse of the Najd central plateau. This concept is translated within the Urban Heritage Administration Centre by organising its facilities around an atrium with water at its core, as well as four 'scooped' green oases within its apparently solid facade." The façade's actual has a perforated outer skin that protects the interior from solar gain while maintaining visual connections with the natural surroundings.
The preserved buildings of Diriyah's historic centre use rammed-earth construction with thick walls and small exterior openings for protection from the heat and sun. This is reinterpreted as a double-façade, which creates the apparent solidity from the exterior while also giving the natural light and views of the surroundings from the interior that are required of a modern workplace.
Got a story? Email news@theconstructionindex.co.uk