First up is this DW-20 model, first introduced in 1951. The machine featured a 225 flywheel horsepower Caterpillar D337 engine and was capable of carrying a heaped load of 20 cubic yards.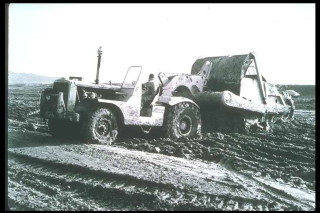 Also introduced in 1951 was the DW-21, which took on the more conventional look that we associate with scrapers today. This machine was also powered by the same engine as the DW-20 and had similar capacity and remained at the forefront of Caterpillars scraper range in various guises, until the launch of the 600 series in 1960.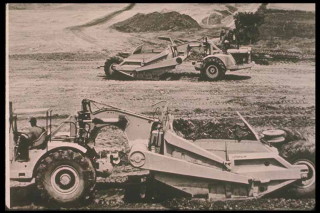 And finally in this batch, two absolute Caterpillar classics in this scene of awesome Cat power! Check out that Cat D9G fitted with single ram and cushion blade, push loading the Cat 657 twin engined scraper.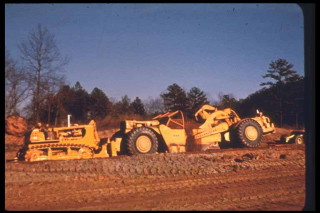 I have always found motor scrapers fascinating to watch when they are performing their duties, and one day I hope to visit the States to see some in action once again.
Hopefully I will get the chance to see the latest H Series models in action. As you can see in this photo, they have certainly evolved!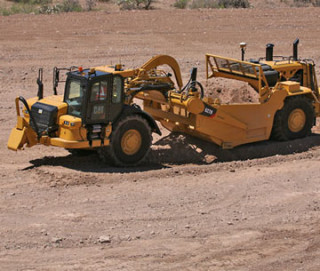 A big thank you must go out to our friends at Caterpillar in America, for these classic shots.