During the Digger Blogs visit to Caterpillars training & learning centre in Malaga, Spain last October, we were shown the latest products to include the regeneration systems.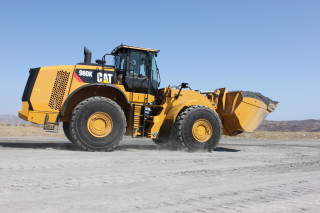 My initial thoughts were, oh dear, this is going to be something else for the operator to have to think about all day, as if thinking about general machine maintenance, dig depths, grades, underground services, and surrounding personnel who are not always machine aware, isn't enough! But as you will see in this video, it is really very easy and uncomplicated to deal with. And of course, we all need to be doing our bit to save the environment for our future generations to come.

I have had a lot of contact from readers asking for more information on the regeneration topic. I hope this video has helped to answer many of the questions which were posed.