Langenfurth Bau was established as a landscaping company in 1973, but expanded its services over the years to include, among other services, road construction and underground works. It employs around 100 people and invests significanty in retaining employees and an apprentice training programme.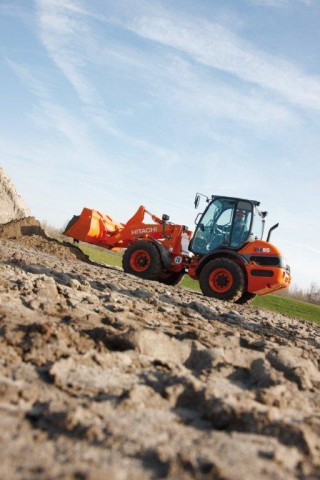 The biggest project for the fleet of Hitachi compact wheel loaders has been the construcion of a coal-fired power plant for Hitachi Power Europe GmbH, which designs and constructs fossil-fired power plants. Work has been ongoing at the site in Walsum, near Duisburg, since July 2007 and the ZW wheel loaders were used to move 300,000m³ of earth, load and unload trucks, and transport materials used in the foundations.
The ZW95s are also playing a crucial role in two commercial construction projects: the building of a car dealership, Autohaus Bernds, in Dinslaken; and a hardware store, Hagebaumarkt, in Wesel. At both sites, the compact machines are being used to prepare the drainage system and foundations.
Hans-Dieter Langenfurth, who owns Langenfurth Bau, says: "We first ordered Hitachi construction machinery in 2008, when we bought two wheeled excavators, a ZX210W-3 and a ZX190W-3. We were very pleased with the reliability of the excavators and the excellent service we received from Kiesel West.
"That's why we invested in the five ZW95 compact wheel loaders this year. These models were selected for their impressive lifting force and dumping height. For our technicians, the easy accessibility of the wheel loaders' service points is also beneficial.