The machines are part of an aid package from the UK that included a consignment of Land Rovers. JCB backhoe loaders are also on their way.
The C-17 aircraft from 99 Squadron touched down at Cebu Airport after a mammoth 25-hour trip from RAF Brize Norton.
British Ambassador to the Philippines, Asif Ahmad, said: "The arrival of this equipment means that the promises the British government made to the people of the Philippines have become real."

The unloading of the JCBs, two Defender Land Rovers and pallets of medical supplies was done in 90 minutes by three airmen from No 1 Air Mobility Wing based at RAF Brize Norton.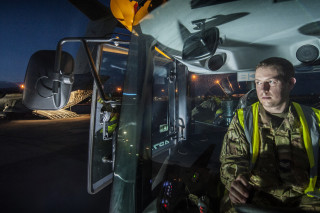 Photos: Sergeant Ralph Merry ABIPP RAF, Crown copyright