Already gaining success in continental Europe and also forming part of the Liebherr-Mietpartner rental fleet, the TA 230 Litronic is being brought into the UK, initially as a demonstration unit for extensive customer trials. Full product availability throughout the UK and Ireland will start in January next year.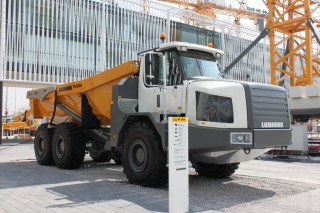 The 30 tonnes TA 230 Litronic combines the compact transport dimensions of a 25t machine with the payload of the next-higher category. Its transport width is under 3 metres and with a 19m³ dump body volume, the TA 230 is the largest in its class with a shape specially designed for rapid dumping action.
The three strongly constructed rigid axles are the basis for an extremely high-performance 6x6 driveline, with automatic transmission and torque converter. The ADT on display will feature a 10.5-litre 270 kW Liebherr D936LA6 diesel engine, which conforms with Stage IIIA / Tier 3 emission limits; Stage IIIB / Tier 4 interim will start at the end of 2012.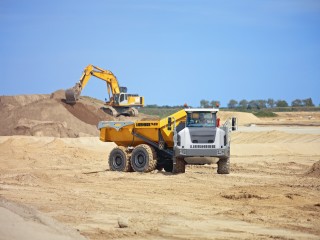 With this powerful engine, the dumptruck can attain a travel speed of 57 km/h on a level surface. Four reverse gears are provided, with the travel speed limited electronically to 16 km/h. The dumptruck has an ideal oil-cooled wet brake system acting on the front and centre axles for maximum safety.
The Liebherr TA 230 Litronic cab design provides maximum operator comfort and convenience and complies with the ROPS/FOPS safety standard. The large window area ensures an excellent all-round view. The seat is ergonomically designed and can be individually adjusted to suit the operator's size and weight.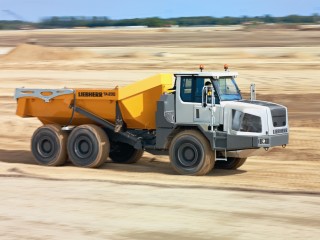 Lookout for more coverage on this machine in our series of Hillhead round up reports after next month's event.