The yard was absolutely heaving with kit and Andrew Bradbury said that the company is enjoying a very busy period on all fronts, which with all the doom and gloom we read on a daily basis in the newspapers and on television can only be a good sign. As we continued our tour around the yard we came across a row of 3 brand new Cat D9T's which are all earmarked for customers in the UK.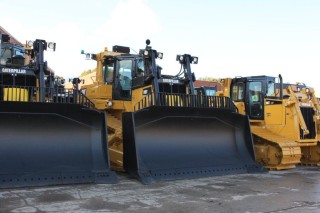 Not far from the big dozers, was an example of Caterpillars smallest offering in the dozer market, this 74hp D3K model, which has an operating weight of 17,185 lb.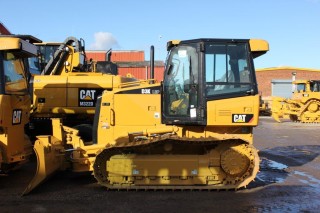 Next we passed the other 657G motor scraper, which was still in the process of being assembled, with members of the Finning team industriously working away with the help of the yard crane. Due to their size, I believe they were shipped from the USA in two parts, they are then put together and plumbed up by Finnings in Cannock.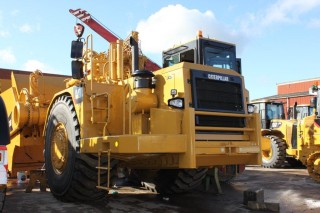 We then passed this example of a 963D tracked loader with waste handling bucket and Finning custom made windscreen protection shield.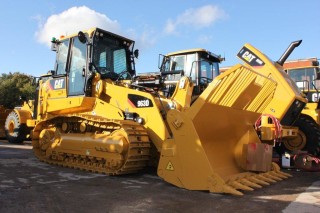 Andrew then took us into the paint spray shop, where a nice surprise awaited us. This Cat 329D has been custom fitted with a coal shovel boom, arm and bucket assembly, which has all been designed and manufactured by the Finning Custom Solutions team at Cannock.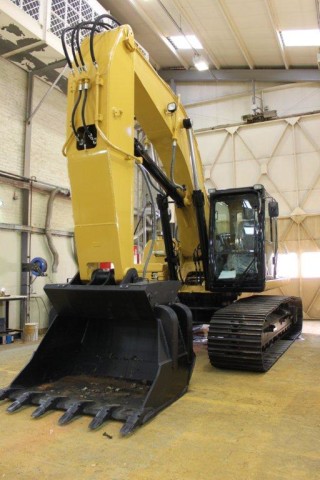 The custom design team at Finning's use a state of the art 3D parametric package called SolidWorks. This is shape driven, meaning design concepts are easy to visualise and can be created quickly, so the size constraints can be added later on in the process for functionality and design documentation. To put it in layman's terms the whole design can be mapped out on a computer screen as a vision before anything has to be physically produced in metal.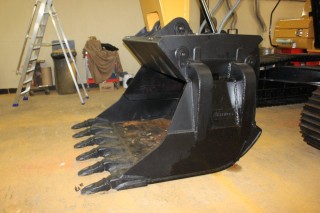 Next on the tour was this Cat 374D LME hydraulic excavator, which had been customised by the team as well, with the access stairway and walkway guardrails which are rapidly becoming the norm on large excavators where falls from height could be an issue.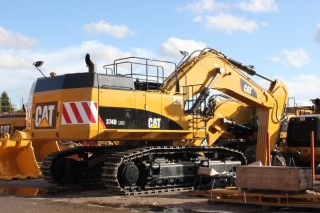 We then passed a row of 777F main bodies out in the yard, this is how they arrive in the country and they are then assembled by the team in Cannock.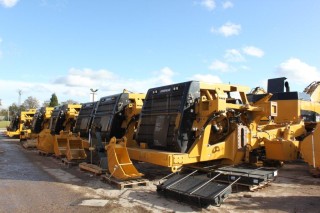 Once assembled, the outside rear wheels are left off as in this example, I believe the front wheels are taken off for transport too, once the units are on the low loader. We spotted mountains of 777F tyres in the yard area and Andrew told us they can cost up to £5,000 per tyre!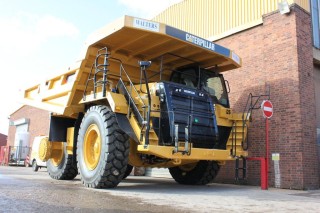 Finally a nice medium range dozer that caught my eye in the shape of this Cat D6N LGP which looks as if it's on its way to Shropshire based Hawk Group.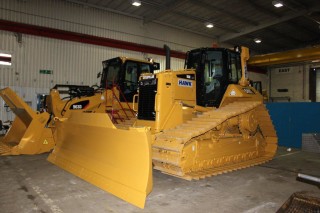 The Digger Blog would like to thank Helen Ball and Andrew Bradbury for a thoroughly enjoyable visit and we look forward to seeing you all again soon.