When it comes to hydraulic attachment technology, there seems to be nobody better than the Swedes. Our Scandinavian cousins are always at the forefront with innovative ideas and products. The company behind Oil Quick, Soneruds Maskin AB have been in existence since 1952. The company recognised the demand for a total quick coupler solution for excavators and wheeled loaders as early as 1989, enabling operators to change work tools quickly and safely without leaving the cab.
This idea was then taken to another level with the development of a system to enable hydraulic work tools to be connected automatically from the cab, once again meaning the operator has no need to get out too push home conventional pipe based hydraulic coupling's. It was 1993 before the first product was officially launched into the market place, attached below a Rototilt attachment, but the rest as they say is history.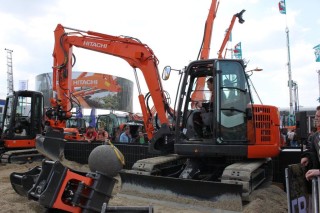 Soneruds Maskin AB changed their name to Oil Quick AB in 2002 having celebrated their 50th anniversary. Today the company has a complete range of patented Oil Quick coupler systems which are suitable for excavators, wheeled loaders and forklift trucks.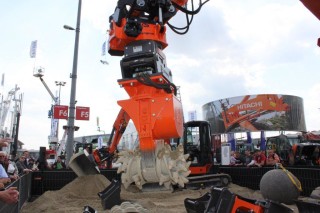 During the demonstration I witnessed at Bauma in 2010, young but incredibly experienced demo operator Jonni Lundgren from Sweden, put the Oil Quick unit which was fitted below an Engcon tiltrotator, through its paces on the Hitachi stand. Choosing various work tools and demonstrating how easy it makes life for the operator and how much faster work can be completed.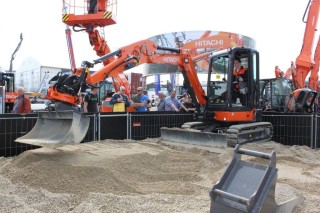 The video further shows how, with the correct selection of work tools, one machine can take on a variety of roles on the job and in some cases can eliminate the need for other machines.