Competitors will be expected to show off their skills in a range of machines, from skid steers and backhoe loaders to larger hydraulic excavators and wheeled loaders. In each case the operators will have to demonstrate technical skill, safe working practice and productive capability.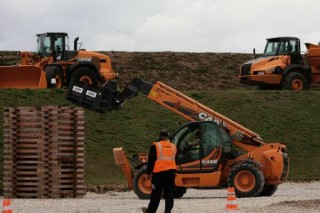 The heats will allow dealers and customers to take a closer look at the latest Case Construction Equipment machines that have been launched at Samoter and Conexpo this year. This will include the Construction King T Series tractor loader backhoes, C Series crawler excavators, the latest skid steer and compact tracked loaders and the new F Series wheeled loaders.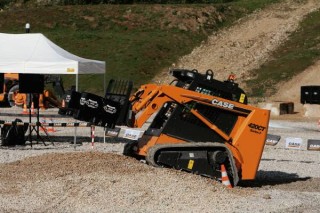 The competition kicks off in France and Germany in May with the Spanish, Italian, Scandinavian and Polish operators getting a chance to try their hand during the Summer.
The first UK Roadshow will take place at the headquarters of Miller UK ltd in Cramlinigton, Northumberland on the 2nd and 3rd June and there will also be the opportunity to tour the Miller production facilities during the event. Eagle eyed readers in the South West of England might recognize the contestant pictured here at the 2010 Rodeo event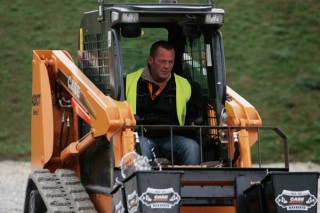 Finnish operators will get their own Rodeo event in September. The final heats will take place in September, before the grand final at the Case Customer Centre Paris in October.

Operators wanting to try their hand at the controls should dust off their Stetsons and contact their Case Construction Equipment dealer as soon as possible. There is also a dedicated website, at www.caserodeo.com where participants can register their interest and follow the progress of competitors in other countries.
The Case Rodeo is an increasingly popular event with operators, customers and dealers throughout Europe. By broadening the number of heats and the range of locations, Case aims to raise the level of competition even higher.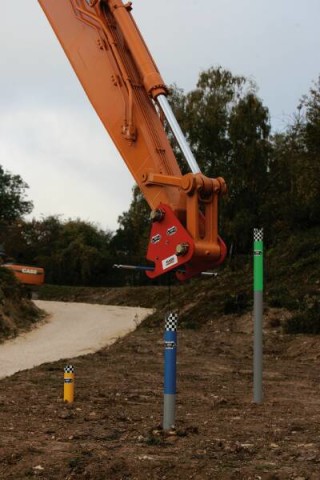 With the added opportunity to see and try all of the latest equipment in one location, this year's Case Rodeo is a must-see event for customers across Europe.
Hopefully the Digger Blog will be invited along to cover this upcoming event as we did for New Holland in Turin in 2009. Keep your eyes peeled for that!