WH Bond & Sons was first established in 1957, initially as a family farming business. Over the years the business has evolved and branched out into many different sectors, including timber product sales, civil engineering, landscaping, recycling, agriculture and training, as well as its rapidly expanding plant hire and sales division.
WH Bonds' plant hire & sales business development manager, Andy Pearce, explained that the company's current hire fleet which has a value of £7.3 million, consists of 87 excavators ranging from 0.75 tonne to 25 tonne, from leading manufacturers such as JCB, Takeuchi, Case, Bobcat, Ammann Yanmar, and Doosan.
The Telescopic handler fleet consists of 60 models, most of which are from the JCB stable, with a small selection of Manitou machines, ranging from 4 metre reach up to the 17 metre JCB 540-170. The telescopic handler side of the business has been an integral part of the company's plant activities for many years, and one can't travel far in the South West without seeing one of their handlers on site somewhere in the region. The company generally buys in the region of 60 – 70 telescopic handlers per year, most of which are integrated into the hire fleet before eventually being sold on as ex rental machines.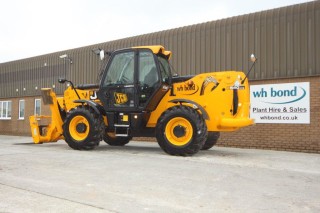 The ever popular workhorse on UK sites the forward tipping dumper, is also well represented with the company running a fleet of 40 models from the most popular manufacturers, Thwaites and Terex. Sizes range from 1 tonne – 9 tonne with the option to hire power swivel models in the 1.5 tonne, 3 tonne and 6 tonne sizes.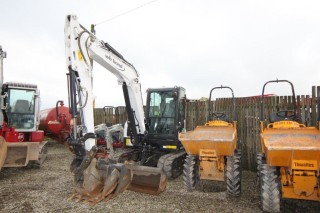 Bomag rollers have a strong presence, with 21 examples currently included in the fleet. These models include 80cm, 120cm and 135cm ride on models, as well as trench rollers and single drum pedestrian rollers.
The company also hire out heavy industrial woodchippers, tractors, welfare units and tower lighting systems, making them a one stop shop for most company's hire needs. The business also sells on Toyota Hilux 4 wheel drive pickups, which are used by company personnel during the course of their duties. At any one time there are around 20 of these trucks on the fleet.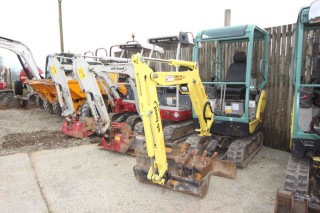 Andy commented that the business had picked up a lot more work following the closure of GE Capitals plant division, and the hiring of two highly experienced members of staff from that company has had a massive impact too.
The company is primarily focused on the South West market, but has been known to travel further afield, with one machine having been on hire in Wales for a number of years!
Around a 6th of all hires are placed on the company's own jobs in the civil engineering, landscaping and recycling sides of the business. The plant sales side of the business is really booming, with high demand for top quality second hand kit, both at home and abroad.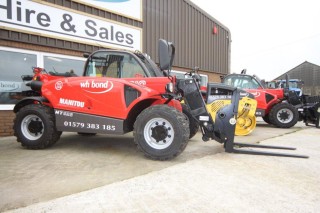 The company has recently exported kit to as far away as Australia, with a couple of JCB telehandlers heading down under, and machines are often sold into central Europe with hotspots being Russia and Poland.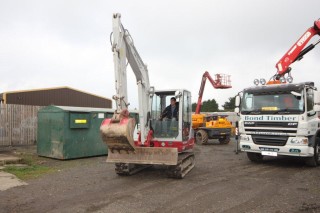 In summary a truly remarkable and customer focused, forward thinking business, with a truly diverse range of products and services to offer.