For those who are not familiar with the show, Plantworx is a new trade show for the UK construction industry. The plan is to hold it every two years and the first event takes place in just a few days!.... 14-16 May 2013, at Stoneleigh Park. You can register for FREE tickets HERE..
The organisers have set out 100,000m for working machines and live demonstrations, aiming to fill the hole left behind when SED folded. As always with these things, the devil will be in the detail. It must have seemed like a good idea moving SED away from the muddy fields of Fen Farm in Milton Keynes to the hard ground of Rockingham racetrack in Corby, but the lack of digging and the appalling traffic management contributed as much to the ultimate demise of SED at Rockingham as the economic crash. PlantWorx is organised by the Construction Equipment Association, which represents manufacturers. Exhibitors at PlantWorx, however, include hire companies, service providers, training organisations and trade associations, as well as equipment manufacturers. More than 250 exhibitors have booked stand space, so there is no lack of stuff to see.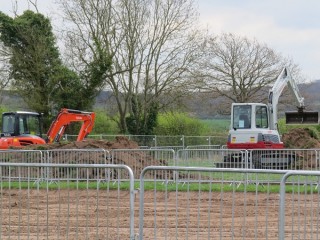 I bumped into Mark Gunns, Marketing Services Manager for Volvo Construction Equipment Division. Below is a little preview of some of the equipment already in place.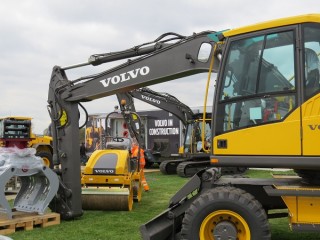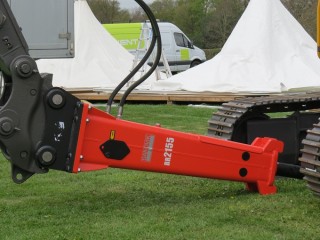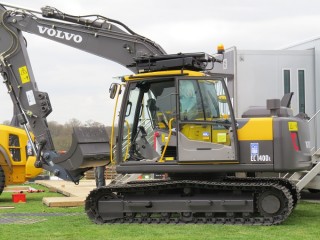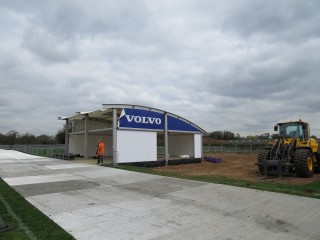 The fact that the inaugural PlantWorx comes just a month after Bauma – the German show that had 3,500 exhibitors and more than 530,000 visitors – could prove to be both a blessing and a curse to PlantWorx. Anyone who went to Bauma is unlikely to see much new at PlantWorx. PlantWorx risks an "after the Lord Mayor's show" feel. On the flip side, the major manufacturer's time many of their biggest product launches around Bauma's three yearly cycle, so there will be much at PlantWorx that is making its UK debut. And after the tiring of Bauma, a more leisurely UK event will give buyers and sellers alike more time to have meaningful conversations. There will also, of course, be the opportunity for all-important stick time.