Conny spotted this machine at his local Volvo dealership Swecon, in Stockholm. The machine is owned by a Swedish demolition company who are aptly named Destroy AB.
These specialist demolition machines have a strong connection with the UK, with the demolition attachments being designed by Ipswich based Kocurek, who worked closely with Volvo Construction Equipment GB during the conversion job in what was a world first back in 2010. The machine is seen here in digging set up, but with its long reach arm attached the machine can raise a tool weighing anything up to 2.5 tons to a height of 21 metres.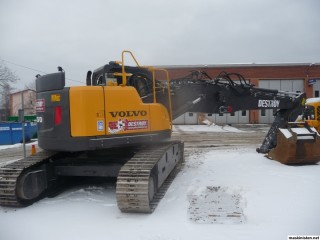 This innovative conversion job certainly caused some waves when it was officially launched, and at the time this 50 ton machine was indeed shortlisted for a global demolition award.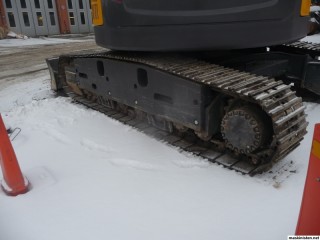 The Digger Blog thanks Conny for sharing these photos with us from the Maskinisten website.