About The Construction Index
The Construction Index provides a wide range of information services for the UK construction industry, including:
Search Engine of Construction Companies & Products/Services
Daily Construction News
Construction Contract Leads
Construction Market Data
Construction classifieds, The Construction Trader
Construction Email Newsletters
Construction Case Law Analysis & Legal Commentary
The Construction Index continues to grow in popularity month on month, as the UK's largest and leading construction based search engine, offering the very best Advertising & Marketing for our Industry. Recognised by Google as an authority and leader in our field.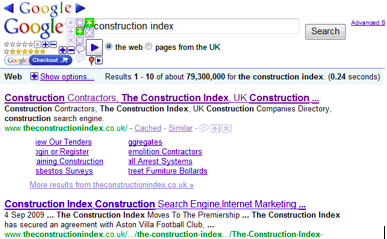 Our easy to use website ensures key decision makers within the construction industry use our website frequently and view The Construction Index as a valued business tool. A small selection of our monthly website users can be viewed by clicking here.
Free Construction Tenders
The Construction Index Tender service is currently FREE to use and will provide you with access to new business contracts and new business opportunities within the UK construction sector. It is updated five times a week with approximately 1,500 Construction related public procurement notices. You can browse the full list of UK Construction Tenders, search by keyword or sort the procurement notices by type or business sector.
Accurate Search Results
We ensure our unique search facility delivers both local and national targeted results that our users are actually looking for and not just a long list of irrelevant content. We can also divert traffic to multiple pages within a client's website ensuring your potential customers find what they are looking for quickly and efficiently. An average Construction Index visitor will only need to view just 3.18 pages with an average site visit time of 2.26 minutes.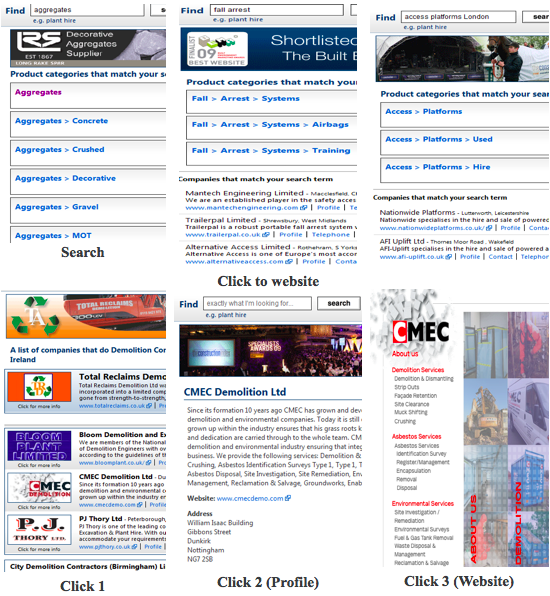 We know just how important targeted internet advertising and real tangible results are to our clients, we provide uniquely targeted and effective online marketing and representation for companies 24 hours a day, 7 days a week, ensuring our customers are being viewed by their ideal audience. Our large presence in the industry both on and off line ensures we will continue to lead the way in online construction search.
Due to results like this, The Construction Index enjoys over 90% repeat business.
Whether you're looking for new business opportunities, or working to establish greater brand awareness, we're here to provide the very best solutions for your business needs. We build long term business relationships, which last! But what truly sets The Construction Index apart from the others is our ability to work with our customers and customise our products & services to precisely meet your requirements. We believe The Construction Index offers UK businesses the best possible advertising and marketing for our industry.
The Construction Index Events & Sponsorship
| Description | Year |
| --- | --- |
| The Construction Index Race Day | 2010 |
| The Construction Index Golf Day | 2010 |
| Aston Villa Football Club | 2009/10 |
| Built Environment Marketing Awards | 2009 Shortlisted Best Website |
| The Construction Index Shark Fishing | 2009 |
| The Construction Index Race Day | 2009 |
| The Construction Index Golf Day | 2009 |
| The Health & Safety Event "Perform & Protect" | 2009 Event Partner The Construction Index |
| Construction News, Specialist Awards | 2009 Sponsored By The Construction Index |
| Construction News, Race Day | 2008 Sponsored By The Construction Index |
| Construction News, Specialist Awards | 2008 Sponsored By The Construction Index |
| The Construction Index Golf Day | 2008 |
| Construction News, Quality in Construction Awards | 2008 Sponsored By The Construction Index |
| The Lighthouse Club, Club Sponsor | 2007, 2008, 2009/10 |