Advertise Online with The Construction Index
The Construction Index is the leading online information source for the construction & building industry. It is free to access, with no subscription or registration pay wall.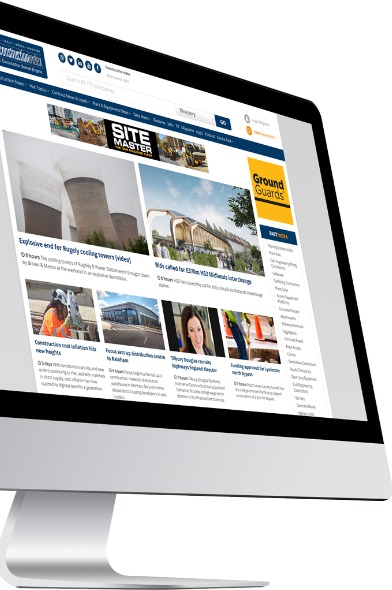 Our website provides a wide range of content including:
comprehensive coverage of the main
construction news
issues affecting the construction industry
contract leads
construction tenders
plant news
international construction news
construction awards
construction planning leads
in depth market data and forecasts
daily & weekly construction newletters
construction magazine
The Construction Index also features the UK's largest construction search engine, providing details of products and services from over 87,000 UK construction companies. It's FREE to add your business today.
We know just how important targeted internet advertising and real tangible results are to our clients, that's why we provide uniquely targeted and effective online marketing and representation for companies 24 hours a day, 7 days a week - ensuring our customers are being viewed by their ideal audience.
"Every 90 days, we welcome more than a million individual users. We remain committed to continuous improvement, to developing the platform, improving the experience for our readers, our users and our advertisers alike."

- Paul Buist, publisher of The Construction Index
* Users = unique visitors as defined by Google Analytics
Promoted Content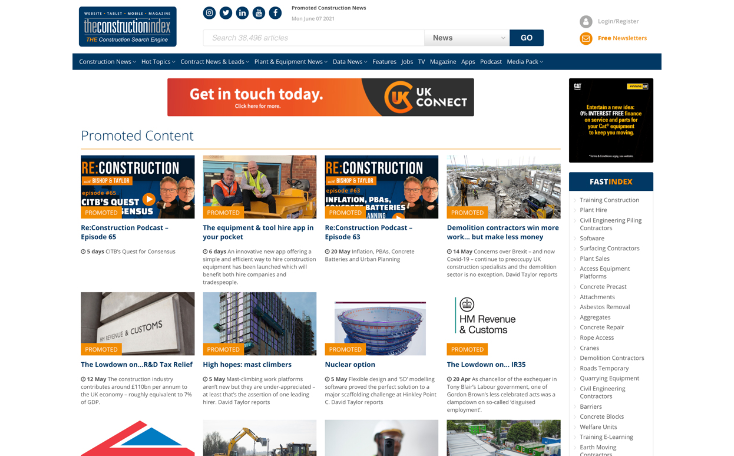 Promoted Content


Amplify your content, with native advertising on Construction Index:
The basic concept is, that the advertising blends into the content, so it doesn't really look like an ad. Content amplification is most effective, when you promote only the very best content you've created, focus on high-quality content aimed at your targeted audience.
For more information call 03333 582 002
*Two weeks minimum booking.
£POA
Online Banners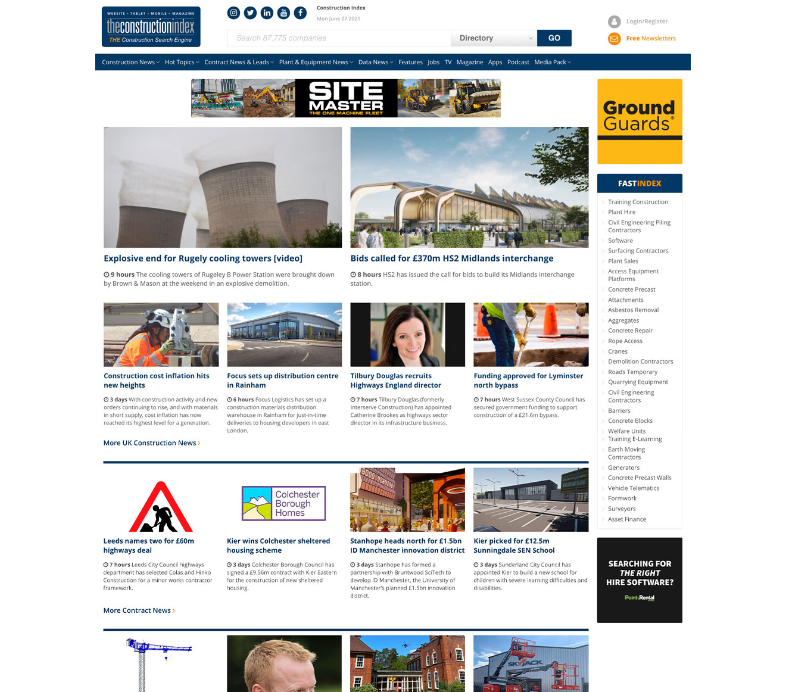 Leaderboard


Monthly period
Dimensions 728px x 90px
Filesize Max 180kb
£1500*

Large MPU


Monthly period
Dimensions 300px x 250px
Filesize Max 180kb
£1500*

Top Square


Monthly period
Dimensions 200px x 200px
Filesize Max 180kb
£1250

Bottom Square


Monthly period
Dimensions 200px x 200px
Filesize Max 180kb
£1250

Website Skins


Monthly period
Dimensions 260px x 1250px
Filesize Max 180kb
£POA
* Minimum booking of 50,000 page impressions a month.
Email Newsletter Banners
Newsletter Email Banner per Day


Dimensions 1140px x 280px
Filesize Max 180kb*




* Banners must be sent in JPEG format

£350
Our daily email newsletters have around 31,000 daily subscribers & 19,000 for the weekly plant news bulletin. We send more than 1 million emails per month to our "opt in" recipients. As with access to all areas of our websites, this service is free of charge. This offers our advertisers the opportunity to broadcast their message direct to our users' inboxes.
The Construction Index email newsletter is something that our users are expecting to receive every day, this offers a strong platform for trusted exposure.
Subscribe to

FREE

Newsletters
For full details of our privacy policy: theconstructionindex.co.uk/privacy
Online Directory Rates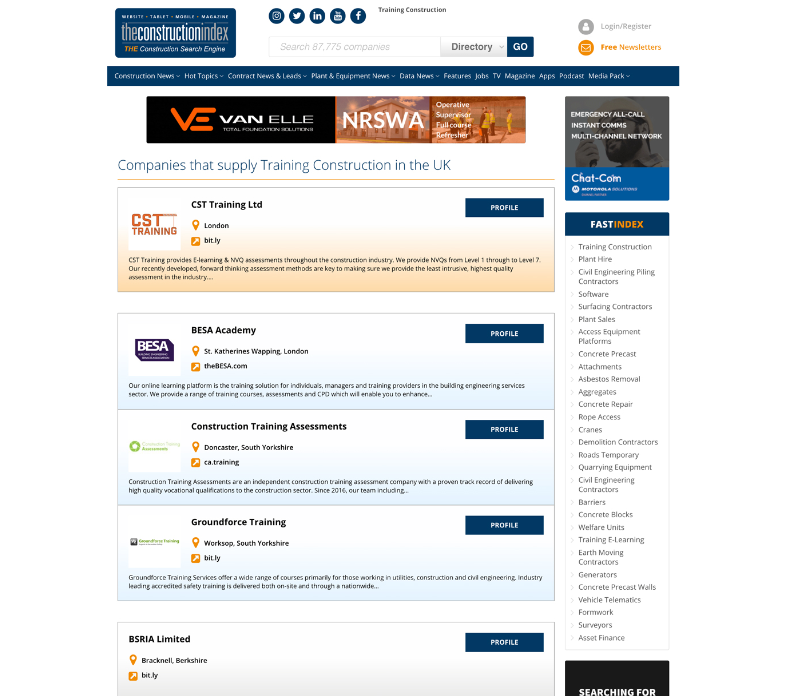 Standard Entry Position




(Up to 30 headings)

£1000 p.a*

Enhanced Position




(Rotating 5-7) £650 p.a

£650 p.a*

Premier Position




(Rotating 2-4) £750 p.a

£750 p.a*

Top Position

£1500 p.a*

Product Leaderboard Banner

£1000 p.a*

Search Term Leaderboard Banner

£1000 p.a*
* Advertising with The Construction Index starts from as little as £2.74 per day. Promote up to 50 areas of your business, 365 days per year. You may then choose to elevate your advertising, with the additional options listed above, included fixed and guaranteed positions.
Contact Us
If you're looking to purchasing one of our online banners, or would like more information about our advert spaces, contact us.
---
The perfect shop window for your NEW and used plant equipment.
List Your Construction Plant & Equipment for FREE
Visit TCiTrader