Meet The Team
Paul Buist
Publisher
Underwater adventurer, photographer & experience collector, Paul just really loves a challenge! "Impossible" is simply not in his vocabulary. Paul is just as passionate, driven and focused now, as he was nearly 15 years ago, when he started the company. Paul is also a fully qualified excavator operator, above and below 10 tonnes. Tweet us on @TCindex
Phil Bishop
Online Editor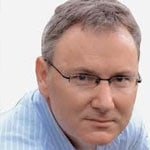 Phil looks after The Construction Index's daily news service. He began his career in journalism with New Civil Engineer in 1988 and has specialised in writing about construction, technology and business ever since. You can Tweet Phil @TCI_PhilBishop
Send Phil an email: editor@theconstructionindex.co.uk
David Taylor
Magazine Editor

David is another well-known figure in construction industry journalism, with 25 years' service writing and editing under his belt. He is a former features editor of Construction News and for many years wrote the popular 'Sign Off' column on the back page. With David now at the helm, The Construction Index magazine has by far the most experienced editorial team of any UK construction industry publication, with almost a century of service between them.
Send David an email: editor@theconstructionindex.co.uk
The Digger Blogger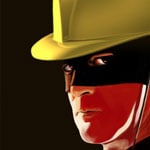 Via his blog, "Digger" will be reviewing new construction plant & machinery, sharing photo's, looking at classic construction plant & machinery, blogging on both, site reports & worldwide plant reports. Drop him a line if you have something to share... Email digger@theconstructionindex.co.uk or Tweet him @TheDiggerBlog
Naomi Cunnington
Designer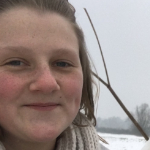 Naomi joined the team in November 2016 as a graphic designer. Anything you need looking wonderful in terms of design, Naomi is your lady! Outside of work Naomi is a huge lover of going to the beach, or cruising down the river; anything that involves the water or the heat, Naomi is the first one to attend! She is a keen fan of eating tasty foods, with cheesecake and lasagne being at the top of her list, (not together though…we hope)!! She enjoys driving around in her swanky mini, almost as much as she loves her cat called Minnie! She enjoys spending time with her family, and cooking; even though she claims she's no MasterChef professional!
Johanna Ross
General Manager
Johanna has been with us for 8 years. She loves a challenge and managing us on a daily basis gives her just that! From all our events management to relocating our head office, Johanna is always on hand to organise and list write when it is needed... When not at work she loves spending time with her son, cruising around in her BMW, travelling and experimenting with a cocktail or three!
Tim De-Ats
National Business Development Manager
Tim joined the team in September 2016, managing our Cambridge office as a National Business Development Manager. Tim's wide variety of job roles include client account handling and development, and Print publication advertising sales. Tim is also responsible for expanding new business sales, as well as developing the continued growth of The Construction Index Publication and it's increasing sales force. In his spare time, Tim enjoys playing golf, watching Bishops Stortford rugby club play, and following the Everton results in the Premiership.
Olivia
Senior Order Processor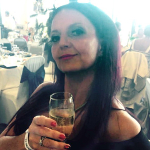 Olivia is our Senior Order Processor, joining us late 2016! Liv's job entails a wide variety of tasks; from processing every order received here at TCi, to being Queen of organisation, with banner advertising on our highly popular email newsletters. She also assists our busy account managers as their sales support. In her spare time, liv enjoys nothing more than spending time with her two daughters and her cute little dog Peppy! She enjoys going to the gym (trying) and eating lots…! Liv's new-found love is driving her new car around, whilst blaring out Arctic Monkeys at the same time!
Christina U
Buyer
Christina has the unenviable task of buying everything we need. From water to full logistics for magazine production, all completed with complete military precision. Her ability to organize is second to none.