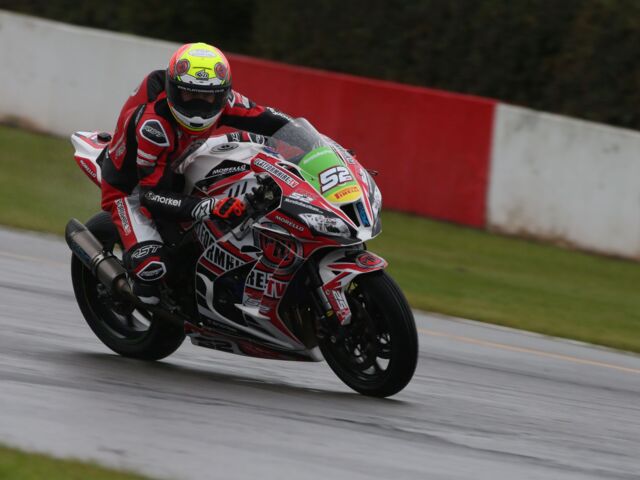 By partnering with Norwich-based Morello Racing and the No. 52 team, Snorkel joins forces for one of the greatest domestic bike series in the world. The silver level sponsorship of Kent, Britain's Moto 3 2015 World Champion, and Morello Racing marks Snorkel UK's initial involvement with BSB.
The 2020 season, which officially began in August, has been affected by the COVID-19 pandemic. On 22nd September 2020, the UK government confirmed that plans for socially distanced fans to return to large elite sport events from 1st October had been paused due to a recent increase in COVID-19 cases across the country. While spectators will not be allowed at the remaining Bennetts BSB events, fans will be able to watch all race events from Donington Park live on the Quest HD TV channel, which is available free-to-air.
Danny Kent is campaigning on a Kawasaki ZX-10RR in the 12-round series with personal sponsors, Platform Hire Ltd., also joining the team in their title quest. Platform Hire invests heavily in the motorsport industry annually and provides equipment to racetracks across the United Kingdom.
"Snorkel UK is proud to sponsor the Morello Racing team and rider Danny Kent for races during the Pirelli National Superstock 1000 Championship season," said Andrew Fishburn, vice president of strategic accounts EMEA, and Managing Director, Snorkel UK. "Many of our customers are avid superbike fans and we look forward to joining them, even virtually, to cheer on Danny and the No. 52 superbike featuring Snorkel branding."
Dave Williams of Platform Hire, said, "We are really pleased that Snorkel UK came on board this year to support Danny Kent. It's a little different of a season this year due to the pandemic, but it's still been a real thrill to watch and we're excited to see how the championship plays out."
Danny Kent took a second place podium on October 4th at Donington Park, and is preparing for his next race on October 16th at Brands Hatch, competing in the Pirelli National Superstock 1000 Championship, support series to the 2020 Bennetts British Superbike Championship.