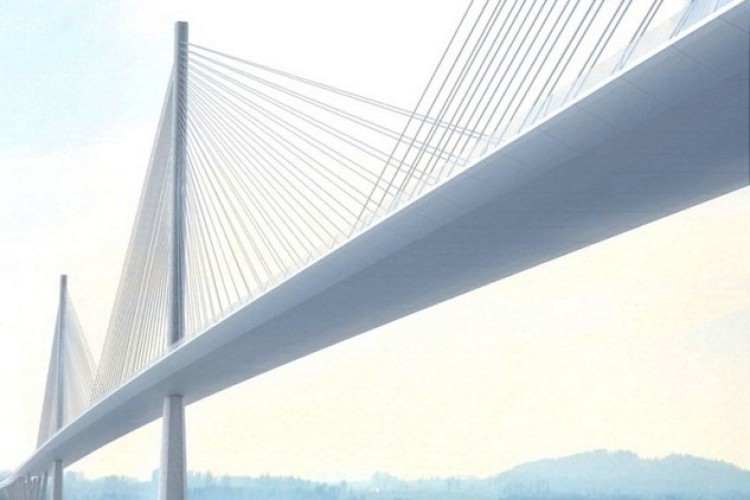 There are 134 subcontracts still being advertised on the Forth Replacement Crossing, in addition to the 118 already awarded.
The Scottish government's infrastructure secretary Alex Neil revealed the figures as he visited the construction site at North Queensferry yesterday.
The 134 Forth Replacement Crossing (FRC) subcontracts are all advertised on the Public Contracts Scotland website. Although the portal was designed as a procurement resource for public sector bodies, the Hochtief-led Forth Crossing Bridge Constructors (FCBC) consortium is also compelled touse it to advertise subcontract and supply opportunities on this project.
On his visit to see the start of work, Mr Neil said that the 118 subcontracts already awarded had a total value of £20m. He added that the project would support more than 1,200 new jobs during its construction.
"The FRC is an absolutely essential project for Scotland's sustainable economic growth," he said. "It is on schedule and within budget to open in 2016 and will safeguard a vital link in the country's transport infrastructure, create and sustain thousands of Scottish jobs and deliver huge benefits to the construction industry in particular."
The FRC principal contract to build the new crossing and approach roads north/south of the Firth of Forth, was awarded in April 2011 to FCBC for £790m excluding VAT, significantly below the expected cost range of £900m-1200m.
The total estimated cost of the FRC project, including VAT and allowing for inflation, is expected to be £1.45bn to £1.6b (at 2016 prices).
Got a story? Email news@theconstructionindex.co.uk