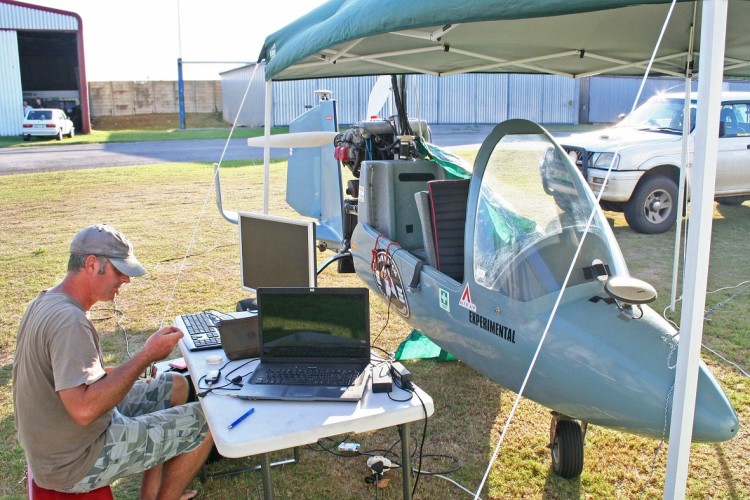 The Riegl VZ-400 laser scanner will be used by Land and Marine Surveys, a survey company based in South Africa, for traditional terrestrial scanning, mobile data capture and the production of design-quality graphics.
"Our R&D on mobile scanning goes back to 2008, where we had previously tried other devices on our survey vessel, the back of our utility van as well as on a gyrocopter," commented Clint Marx of Land and Marine Surveys (LMS). "They worked adequately but with lots of interference. When we tried the Riegl VZ-400, we saw spectacular results and very little to no interference. The range is another huge advantage, as is the integrated camera."
The VZ-400 utilises unique echo digitisation and online waveform analysis to achieve superior performance and accuracies of measurement, even under adverse weather conditions. Achieving accuracies of 5mm at ranges of up to 600 metres the VZ-400 can measure up to 122,000 points per second with a 100 x 360-degree field of view. The evaluation of multiple targets combined with a reliable, robust and lightweight construction makes the VZ-400 ideally suited to civil engineering, city modelling and architectural projects, for example.

LMS will be using the VZ-400 for both static and mobile survey work, scanning from the land, sea and air. The device will be mounted on a variety of platforms, including their own 4x4 survey vehicle, golf cart, trolley, gyrocopter, helicopter and survey boat. "You name it, we will mount it!" added Marx. LMS has also started working with a digital media company supplying high resolution images and 3D data for use in promotions, movies, advertising, animation, graphics and other media projects.
"The VZ-400 gives us the flexibility we require and that cannot, in our opinion, be found elsewhere," concluded Marx, "and the levels of service and support we have received from 3D Laser Mapping have been exceptional. Our local representative has extensive knowledge and is dedicated to his work. I know I can call him at any time for advice."
Got a story? Email news@theconstructionindex.co.uk