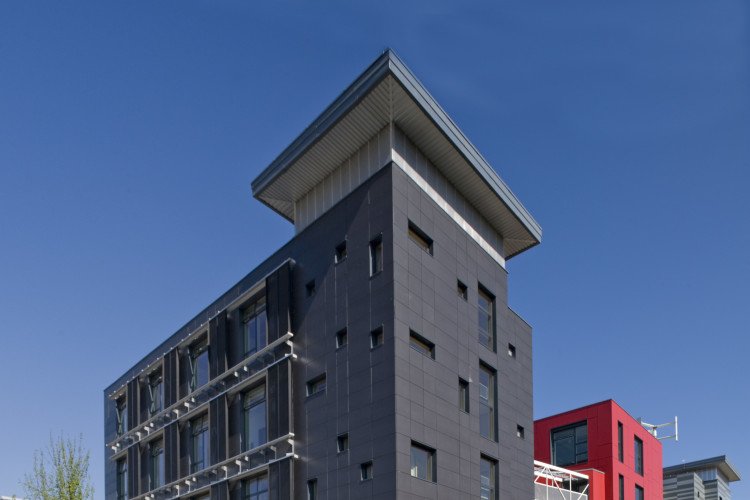 Buildings delivered by contractor BAM Construct UK won three out of nine awards at the Public Architecture Awards.
The BOHO Core 1 building in Middlesborough received a commended award and two Hampshire projects, Hampshire County Council's new offices, Elizabeth II Court in Winchester, and Wellstead Primary School in Hedge End, were both highly commended.
The awards were presented last night by the Society of Chief Architects of Local Authorities, SCALA, which holds an annual architectural competition to reward excellence for design and construction in the public sector. This is the eighth year of the competition. 
Nigel Badcock, Chairman of SCALA's assessment panel, said: 'The competition recognises excellence in design and construction in the public sector and rewards the contributions made by the whole construction team, specifically the client, the architect and the contractor. It has only happened once before that a contractor has won multiple awards.'
The Award Ceremony was held at The Low Wood Hotel on the shores of Lake Windermere last night. BAM is unusual among contractors in having a chief executive who is an architect.
Steve Gregory, Commercial Manager for BAM South East , said, 'Elizabeth II Court and BOHO 1 are proven highly successful collaborations between ourselves and the architects, Bennetts Associates' and Xsite Architecture, respectively, and in the case of Wellstead School we worked with the local authority's own architect and formed a very strong partnership too. It is gratifying that this award recognizes these partnerships – something often overlooked and a key factor behind most successful buildings.'
It is BAM's second nod from the architects profession this year. In January it was voted second best contractor to work with in the UK by readers of Building Design Magazine. In April, it appointed an architect as its newchief executive, Graham Cash.
Sign up to our FREE email newsletters or subscribe to our RSS feed for regular updates on the latest construction news, construction tenders, construction data, and construction law.
Got a story? Email news@theconstructionindex.co.uk