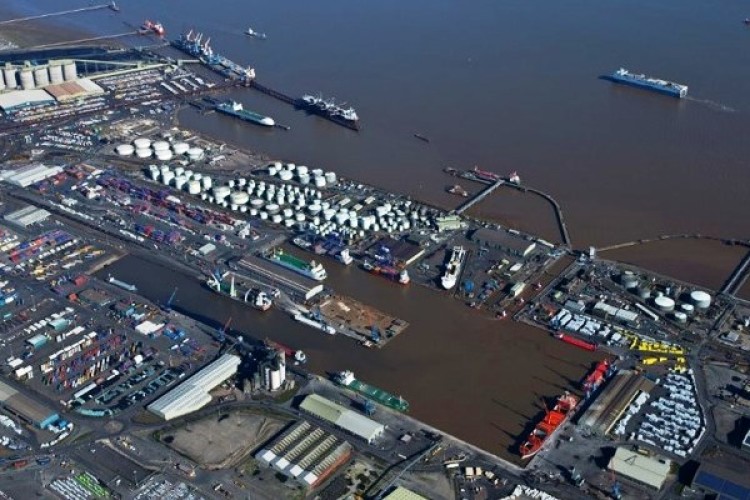 Last year, ABP announced a £50m investment for its container terminal offer across the Ports of Hull and Immingham. The £14m first phase saw the expansion of the Hull Container Terminal and the arrival of two purpose-built gantry cranes to support its operations.
Following continued growth in container volumes across the two ports in 2017, a second phase of the £50m investment has now begun, with ABP spending £36m on the container terminal in Immingham.
In 2013, the Port of Immingham handled 68,000 container units, but by 2017 that number has grown to 183,000 units as cargoes originally destined for southern ports such as Dover move north.
ABP expects the latest investment in Immingham could support further growth in volumes of around 50% by 2020.
Simon Bird, regional director for ABP Humber, said: "Trade through the Humber ports remains buoyant and we are confident that this trend will continue as we invest in our infrastructure.

"The Humber ports play a vital role as a gateway for trade across the north of England, the Midlands and beyond, and we are committed to seizing the opportunities that lay ahead of us. The Port of Immingham is already the biggest port in the country by tonnage, but signs are indicating that we have the potential to grow significantly in the coming years."
Meanwhile, in South Wales, ABP is planning expansion at the Port of Newport. It has purchased Neptune Works, a 190,000 sq ft former Rowecord structural steelwork plant next to the East Gate.
ABP South Wales head of property Rhys Morgan said: "The Neptune Works lies adjacent to the northernmost part of the port and its acquisition makes perfect sense – either to enhance access to the port, enable us to expand by adding good quality storage accommodation or by letting it to a third party.
"For instance, its size, height of access, cranes and yard space make it potentially attractive to accommodate plant and engineering works for some of the major infrastructure projects under way in South Wales and across the South West, such as Hinkley Point C."
Got a story? Email news@theconstructionindex.co.uk