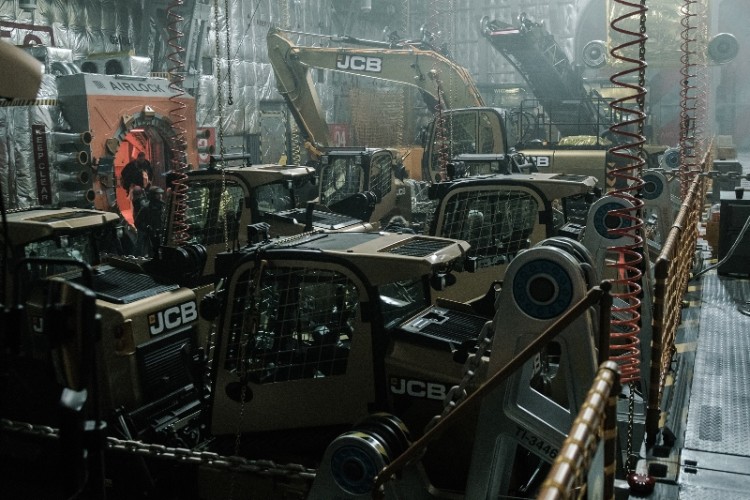 Alien Covenant opens in UK cinemas this week as a sequel to the 2012 film Prometheus and a prequel to the original 1979 John-Hurt-gut-busting classic first instalment, Alien.
While giving no plot spoilers, it can be revealed that JCB supplied skid steers loaders, Loadall telescopic handlers and JS excavators to 20th Century Fox for the film. They star alongside Michael Fassbender and Katherine Waterston and can be seen strikingly wrapped in gold – which was director and producer Ridley Scott's idea, to give them a futuristic look.
JCB Worldwide marketing director Michael Plummer said: "This is the biggest product placement exercise in JCB's history and involved more than £1m worth of machines. Ridley Scott's idea to wrap the machines in gold delivered a stunning result and is certainly an eye-catching addition to a film which will be seen by millions of people around the world."
The machines – which appear in the film's later scenes – were supplied with the help of JCB dealer Construction Equipment Australia to the movie set in Sydney, Australia. Six JCB generators were also provided for the film makers to use.
The equipment is used in the so-called 'terraforming bay', an area that alters the environment to make it capable of supporting terrestrial life. Alien Covenant is set almost 100 years in the future and is the sixth Alien franchise film to be made.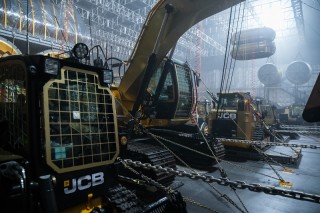 Got a story? Email news@theconstructionindex.co.uk