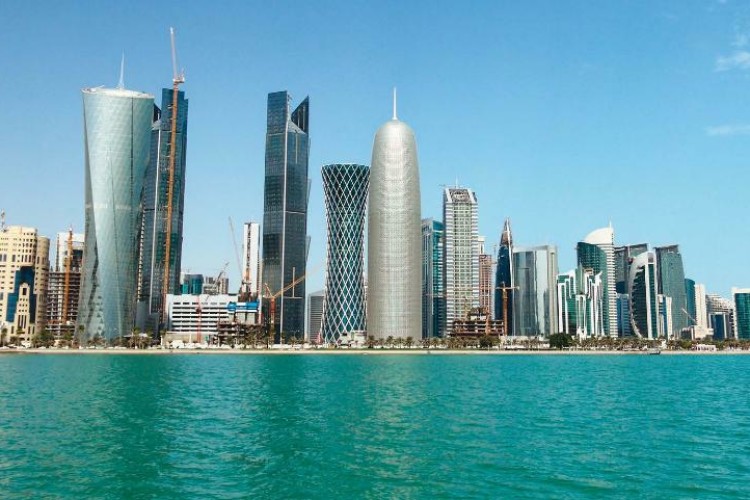 The study Middle East major construction programmes – mitigating the risk has found that in excess of 117 major programmes are planned for completion by 2030 at a cost of more than US$1 trillion (£613bn). Major programmes are defined as those totalling more than USD$1bn and delivered in a relatively short period of time.
However, the completion of these ambitious development plans comes with a number of risks that could result in programme failure for some.
A number of solutions to help mitigate such risks are outlined in the Arcadis report, which focuses on planned major programmes across six Middle East countries forecasted for construction between 2014 to 2019. The countries covered are UAE, Qatar, Kingdom of Saudi Arabia, Oman, Kuwait and Iraq.
Alistair Kirk, head of infrastructure, industry and utilities, Middle East at Arcadis, said: "The Middle East is experiencing unparalleled economic and social development due to the large volume of mega projects planned and under way. These programmes, particularly the more ambitious mega cities, are at the forefront of these enormous infrastructure developments which will bring diversification, foreign and domestic investment and job creation on an unparalleled scale.
However, with demand currently outstripping supply for human capital and material resources, there is risk of inflationary rises to secure resources in a very competitive and intense market.  But with joined-up, collective thinking, governments, developers and contractors can ensure all major programmes in the region can be delivered on time, on budget and to the required quality."
With in-excess of US$640 billion to be spent in the next six years on major programmes, there is risk and pressure on human resource requirements. Each country has its own resource challenges but throughout the GCC region contractors and the supply chain will need to source and process visa arrangements to accommodate 1.2 million construction workers during the peak development period of 2014 to 2019 alone. Some local contractors are not experienced at delivering the scale of the projects proposed and so combining the skills of local and international companies will be key to addressing such potential barriers.
Another consideration outlined in the Arcadis report is to develop training and skills academies to support the growth in labour and attract the best expats and migrant labour.
From 2014, there will be an exponential growth in demand for plant, materials and equipment hire during the GCC development peak, estimated at nearly a trillion dollars. This will result in mass importation of key construction materials which may lead to heavily loaded distribution routes and bottlenecks in the supply chain.
Playing host to global events such as the FIFA World Cup 2022 in Qatar will see the GCC region committing almost two thirds of construction spend between 2013 and 2016 - with a peak of $144 billion in construction in 2016. In order to accommodate such mass development, a supporting infrastructure must be in place. The Arcadis report highlights that countries that are proactive in the provision of enabling infrastructure that will stretch over a long period are at much less risk of programme slippage than countries with little supporting infrastructure.
Kirk continued: "Setting up a Portfolio Management Office, or PMO, can have a positive impact through enabling the team to address the initial strategic, technical and delivery priorities faced when delivering a major programme. Adopting this portfolio management approach through a PMO helps to ensure improved efficiency, certainty, speed and control of the overall support required by a client."
The full report is available for download from Arcadis (opens in new tab).
Got a story? Email news@theconstructionindex.co.uk