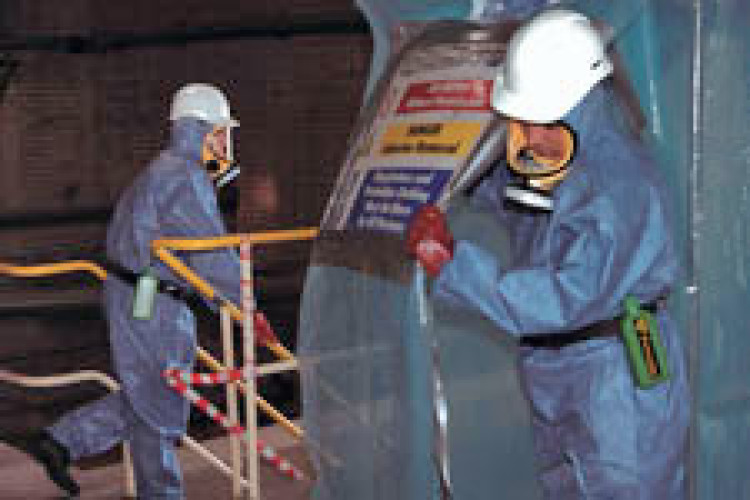 Profit before tax was up a third to £2.5m (2010: £1.8m), but turnover was flat at £59.7m (2010: £56.7m).
Silverdell operates in two markets: domestic refurbishment and construction; and industrial support services, notably petrochemical and nuclear. It is the largest quoted supplier of asbestos support services.
During the year, it completed two acquisitions for its consulting arm: A H Allen, based in the North East; and RDS Asbestos Management Consultants. Its consulting team has almost doubled in staff numbers to 180, compared to 100 a year ago.
The bulk of its turnover still comes from the remediation side of the business (£51.5m), compared to £8.2m for consulting.

Growth prospects for Silverdell include:
Winning a contract to survey and remediate 30,000 homes over three years working for a consortium of Registered Social Landlords.
Being the incumbent asbestos services provider for a number of Russell Group universities which have diverse property portfolios across a wide regional spread.
Increasing work with the Atomic Weapons Establishment threefold in less than two years.
Winning a share of the £304m framework contract with Magnox for asbestos removal, deplanting and decommissioning at their first generation nuclear power stations.
A national framework with Crawfords, a leading loss adjuster, to provide insurance-related remediation works and this relationship is responsible for the majority of the increase in this work.
Sean Nutley, chief executive, said: "Increasingly, our key customers are seeking to appoint partners that are capable of offering a single source solution to their service needs. In a highly regulated market, they are seeking to achieve long-term certainty and peace of mind by appointing reliable, proven supply chain partners, on a framework contract basis. We operate in markets where there are very high barriers to entry and which therefore favour long-established companies.
"We are now actively building on this position to create new opportunities for growth in these sectors, both in the UK and abroad. We believe that the successful implementation of this strategy will help fulfil our ambition to increase the critical mass of the business and secure annual turnover in excess of £100m."
Got a story? Email news@theconstructionindex.co.uk