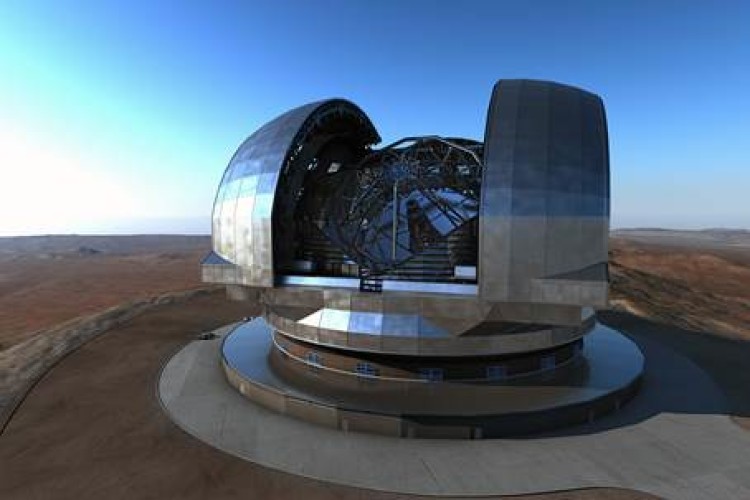 The contract involves design and development work for the European Extremely Large Telescope (E-ELT), which will be built in Cerro Armazones, in Chile.
The winning consortium had been announced in February (link opens in new tab).
ACe Consortium is made up of Astaldi – the lead company, with a 60% share) and Cimolai (40%), working with the EIE Group. Signing of the contract with the European Southern Observatory was the final step towards starting up the development phase.
The contract will result in the development of the largest ground-based optical telescope in the world. The new telescope will be built in the central part of the Atacama Desert at an elevation of 3,000m above sea level.  Its focus capability will be 100,000,000 times better than the human eye and it will be able to gather far more light than existing telescopes. The primary mirrors of existing largest telescopes have diameters of 8m to 10m, against the 39.3m metres of the new E-ELT.
"We are truly proud of being the lead company in this project, which will allow the international scientific community to go beyond the current limits of astronomy and astrophysics," said Astaldi Group chairman Paolo Astaldi.  "In the past, we already developed for CERN in Geneva the Large Electron-Positron Collider, one of the world's largest particle accelerators, which makes it possible to study the infinitely small: now, with the E-ELT, we'll be able to take on a scientific instrument that can observe the infinitely large."
Got a story? Email news@theconstructionindex.co.uk