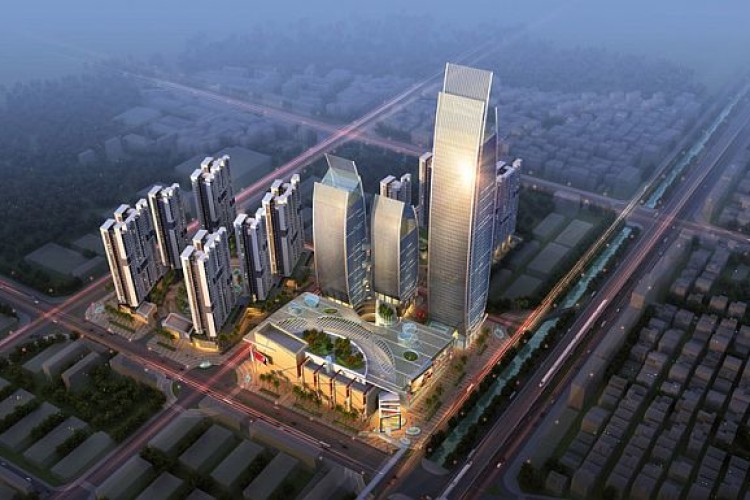 The complex will be a landmark in the western part of Shenzhen and will consist of three interlinked blocks for residential, commercial and office uses.
Atkins' scope of work consists of concept design, masterplanning and schematic design. The Gongming district was previously an industrial area in Shenzhen and the complex will be located on the site of the old factory of Skyworth, the largest television manufacturer in China.
Eco-friendly design features include various passive solar strategy devices such as sun shading and screenings as well as a spacious roof-top urban park on top of the shopping mall.
KY Cheung, Atkins' senior design director in China, said: "Brownfield site regeneration is a very important approach in the development of existing cities with hardly any empty sites available. Unlike newly built cities, it is complex as it involves smart urban planning within the existing system, transport planning, architecture and landscape design as well as environmental issues."
Three curvilinear towers with heights of 100m, 150m and 250m and a total gross floor area of 302,000m2 above ground will dominate the skyline from the light rail nearby. The 61,000m2 commercial area will comprise a five-storey shopping mall and three-storey shopping street complex.
Got a story? Email news@theconstructionindex.co.uk