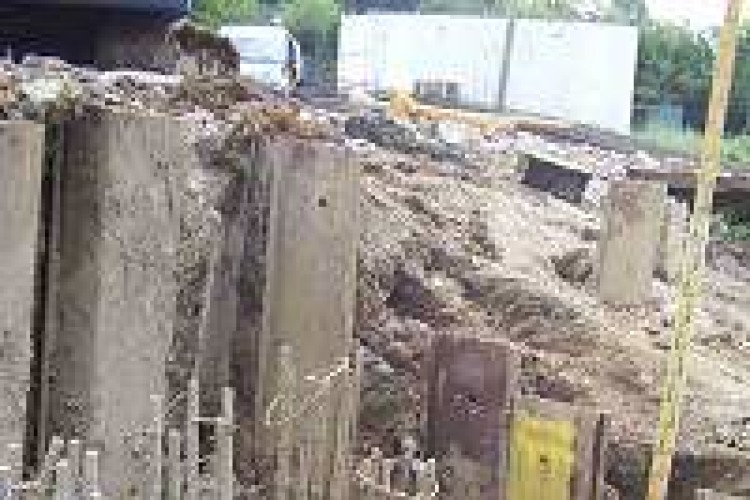 With the ground under cities littered with solid concrete piles from life-expired and demolished commercial buildings impeding redevelopment, the new design – known as SuRe Pile – uses hollow piles that can be reused.
Benefits of hollow piles are numerous, it is claimed. Less material is used, and thus the environmental impact of the building is reduced. The cavity could be used for green building services, such as rainwater storage or ground source heat pumps. And the foundations are future proofed.  When a site is redeveloped in several decades' time, the cavity will enable the inspection and testing of the pile to its bottom, while a smaller pile could be constructed in a new location within the hole.
The idea was developed by Dr Andrew McNamara, a senior lecturer in civil engineering, and colleagues at City University. He said: "The legacy of concrete piles in densely packed cities such as London is becoming a real problem – it can take two days and £30,000 to remove an old pile on a redevelopment site. Our aim is to ensure that future generations don't have to face this issue, by enabling the construction industry to build more adaptable foundations today."
The SuRe Pile concept has already been tested by Balfour Beatty Ground Engineering at a Wembley construction site. It was built alongside a full-size solid pile of the same depth and outer diameter and both were loaded to 1000 tonnes – an industry-standard test. The SuRe Pile was found to be as strong and stable as the traditional design.
Balfour Beatty Ground Engineering technical director Tony Suckling said: "The reduced volume of concrete used in the SuRe Pile, as well the flexibility of the concept will make it incredibly useful in creating greener buildings in future and ensuring new developments meet environmental accreditation schemes such as BREEAM and LEED."
City University London is now seeking more industrial partners, including piling contractors, consulting engineers, architects and property developers, to take the idea forward, through further testing and commercial deployment. It is hosting a launch evening for SuRe Pile on Wednesday 30 November 2011. Interested parties can register their attendance with Nadia Zernina-Forde, City's research and enterprise marketing and business development manager, at Nadia.Zernina-Forde.1@city.ac.uk.
Got a story? Email news@theconstructionindex.co.uk