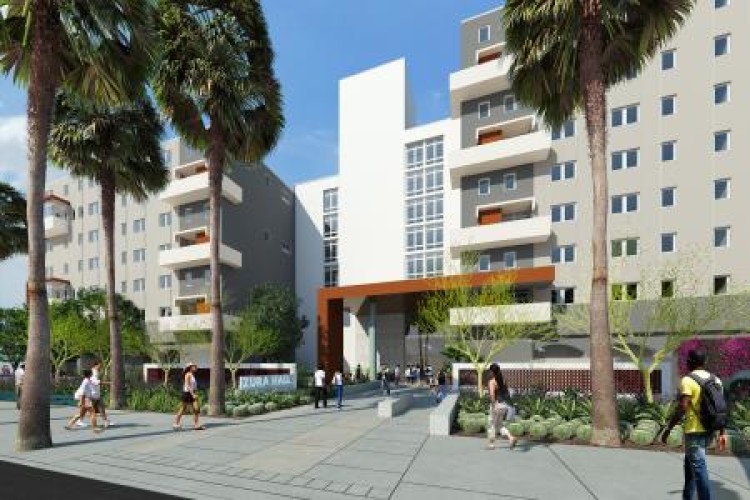 The design-build project will provide upgrades and enhancements to the student housing, which was originally built in 1968. The 141,000 sq ft facility features three separate housing towers with five, seven, and eight storeys, and a common first floor.
This is the fourth major housing project at SDSU awarded to Balfour Beatty Construction. The company also provided design-build services to construct the Cuicacalli residence halls and dining facility. In addition, the company provided construction management at-risk services for renovations at the University Towers residence hall and dining facility and Villa Alvarado Apartments.
The 585-bed Zura hall will be overhauled to increase to provide 606 beds. Improvements will include an enhanced main entrance, the enclosure of selected balconies to increase room sizes and new plumbing and electrical systems, as well as replacement of windows and seismic upgrades.
Other renovations include modifying the existing elevator tower, which is currently an open-air format and stops on even-numbered floors only. The renovation will enclose the entire elevator core, infill the odd numbered floor levels, and modify the elevators to stop at every floor. This will create a common area on every floor for all three towers. In addition, a roof-top terrace will be added on the five-storey building with the ability to show outdoor movies. 
"Together in partnership with SDSU and our design-build partners, HMC Architects + Mahlum Architects, we are excited to breathe new life into one of the University's oldest housing facilities," said Anton Greenville, senior vice president of Balfour Beatty Construction.  
Got a story? Email news@theconstructionindex.co.uk